Things most property managers may not know about Sealcoating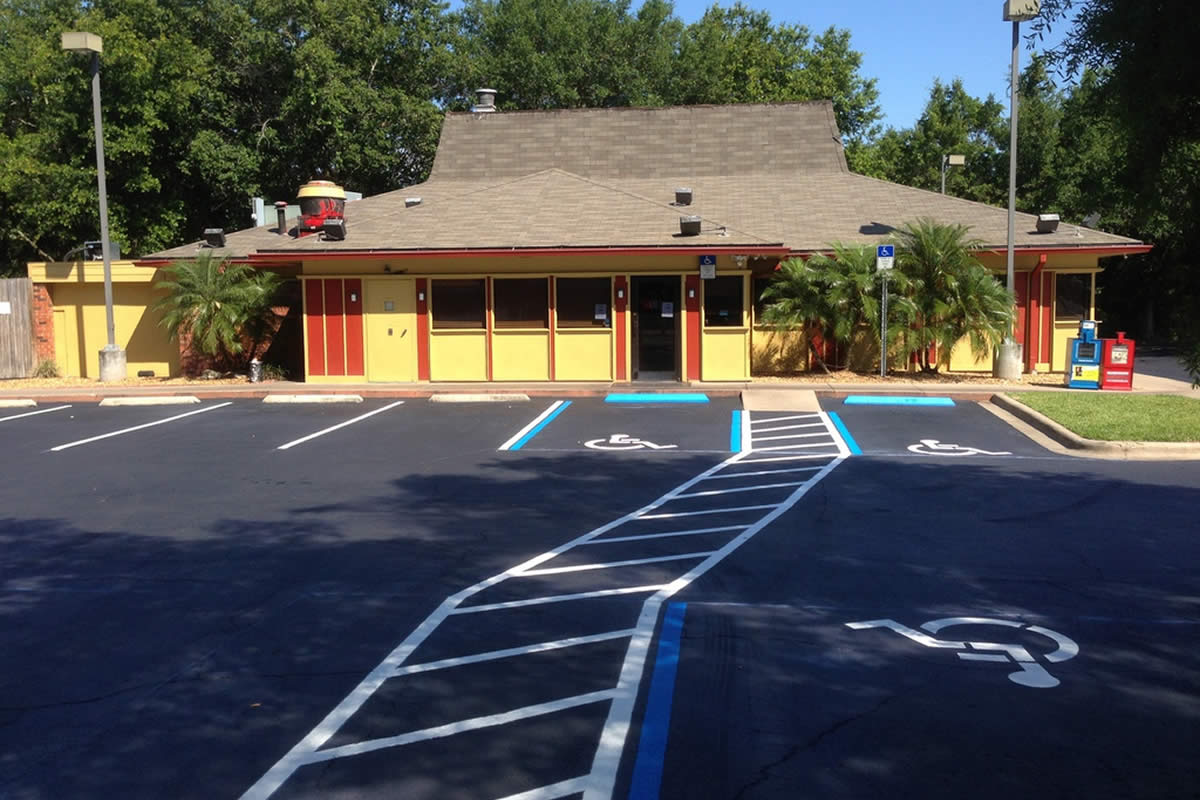 Consistently and regularly maintaining a property's pavement goes a long way in improving the visual and curb appeal of the property. Not just that, it also helps make the parking lot last longer. By being proactive about maintenance, property managers are saved a lot of expenses in repairs and liabilities. The time taken to repair a pavement can affect the flow of business which is why maintenance measures like sealcoating in Orlando should be carried out regularly. The moment you notice any form of wear, tear, cracks or drainage problem, try and get them fixed before it gets any worse. Sealcoating in Orlando is a vital maintenance element that will save you a lot of money. Unfortunately, some property managers do not know about this.
1. Sealcoating attracts customers
If you just did a sealcoating of your pavement, the brand new, deep black appearance will be easily noticed by anybody. Both passersby and visitors will take note of this and have a better impression of the property and everything within it. sealcoating your parking lot attracts new patrons and generally improve your property's curb appeal.
2. Protects your pavement from UV Rays and Oxygen
The major components of asphalt pavement are asphalt binder and rock. When the pavement gets oxidized, it begins to crack and deteriorate. However, to deal with this situation, sealcoating in Orlando fills any space where penetration can take place thereby protecting your pavement from ultraviolet radiation and oxygen.
3. Increases resistance to oil and gas
Sealcoating prevents penetration of any kind, including oil and gas. The coal tar in sealcoat is impervious to oil and gas, so, your pavement is protected during oil and gas spills. An unsealed pavement can get softened easily.
4. Easy to clean
Another benefit of having a regular maintenance plan that involves sealcoating in Orlando is that you will find it easy to clean. It is more effective to sweep; shovel snow and pressure wash a sealcoated pavement.
5. Increases the lifespan of your parking lot paving.
You should implement a pavement maintenance plan that includes a life-extending sealcoating in Orlando every two to five years. As a property owner or manager who wishes to protect their parking lot, sealcoating in Orlando is one of the most effective methods. You can reduce potholes and cracks; make it more flexible and easier to clean.
Sealcoating in Orlando is an effective way to improve your curb appeal. When you combine sealcoating with a crack sealing program, you will reduce the rate at which your pavement deteriorates. An experienced asphalt-paving contractor will help you make sure your property's parking lot is well-protected and maintained. At Florida Sealcoating, you will be connected to an expert who will give you tips on how to protect your property. Put a call through today to 1-8-333-PAVEIT or 407 942 3681.