3 Reasons Sealcoating Your Parking Lot Matters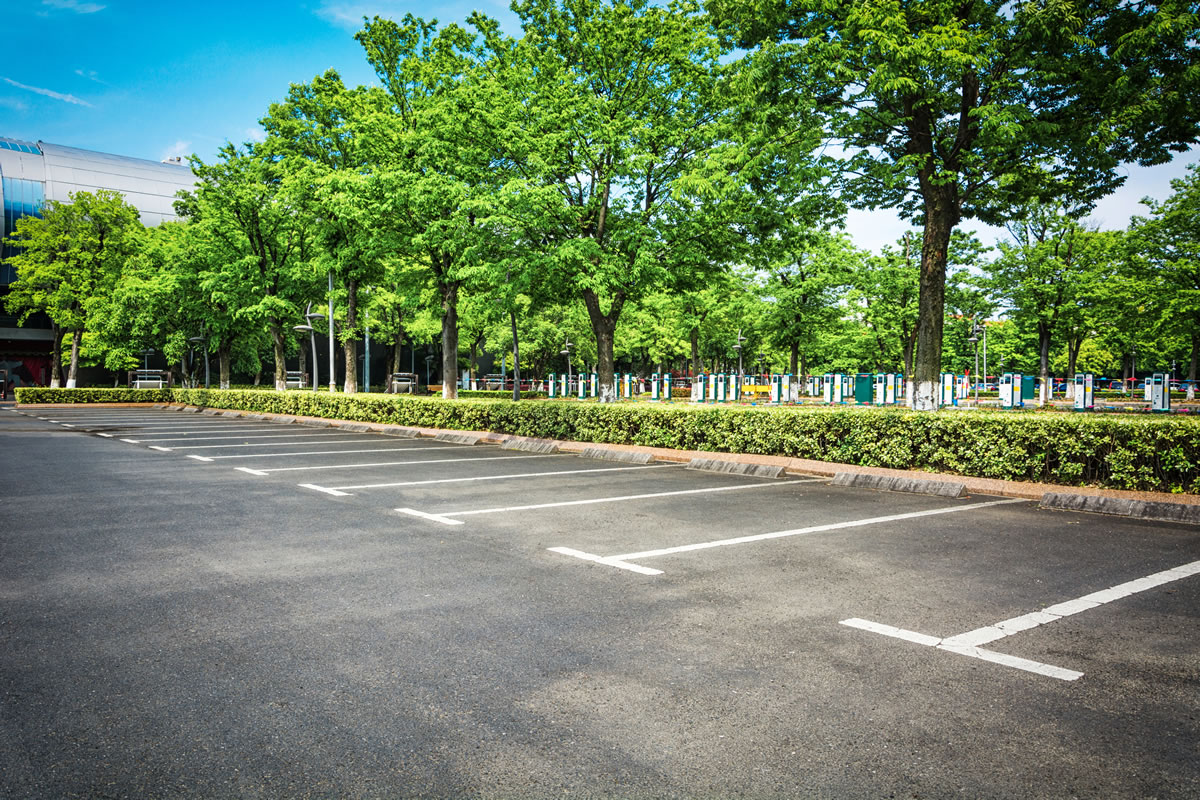 An asphalt parking lot has the potential to can last two to three decades with regular maintenance and proper protection measures. However, your parking lot can deteriorate within a much shorter timeframe when you fail to protect and maintain it because the sun and heavy rain in Florida will damage an asphalt surface over time. This damage potential is why sealcoating professionals recommend sealing your parking lot surface every two to three years.
Sealcoating protects your commercial parking lot.
Over time, asphalt pavement can fade and become brittle, leading to structural failure that makes it unable to support heavier vehicle loads. Luckily, you can prevent premature asphalt failure from happening in your parking lot by taking a few easy maintenance and protection measures. For example, Sealcoating in Sanford is a highly effective process that will help to preserve your parking lot for a few years at a time.
A professional sealcoating procedure, when completed regularly, can help you extend the lifespan of your asphalt on your parking lot. The sealcoating process involves adding a protective layer of sealant to protect your parking lot pavement from harsh weather and other damaging elements. Regular sealcoating protects the pavement from damages caused by water, fuel, chemicals, and oil. As a result, heat, oxidation, and weathering can be prevented, and the pavement will become more immune to chipping and cracking. Sealcoating the surface of your asphalt before significant damage is the only way to keep your parking lot pavement durable and safe.
Sealcoating improves parking lot appearance.
Your parking area is the first thing clients and customers will see and experience when visiting your facility or business. Their first impressions of your space will be based on the appearance of your parking lot. An unattractive parking area is a deal-breaker for some people. You would not want clients to leave your business because you ignored a minor issue like parking lot sealcoating.
Regular sealcoating every two to three years will ensure that your parking lot stays well maintained. Sealcoating will restore the appearance of your parking lot to look new, and it gives your property a high aesthetic impact with improved curb appeal. Sealing the asphalt surface gives your parking lot the deep, shining, fresh shade of black that it had after initial installation. In addition, a newly sealcoated parking lot makes an impact visually.
Sealcoating can save you money.
Apart from improving the appearance of your parking lot and giving your property improved curb appeal, sealcoating can save you a lot of money. If your asphalt deteriorates, it is usually expensive to fix. In comparison, sealcoating in Sanford is much more affordable than resurfacing or complete asphalt replacement. When regularly done, sealing your pavement will save you unnecessary repairs and expenses while increasing the lifespan of your parking lot surface.
Pay close attention to your asphalt investment today. For affordable and high-quality sealcoating in Sanford, contact Florida Sealcoating by calling 1-8-333-PAVEIT or 407 942 3681 to get a free estimate. Our experience and expertise will ensure that the job gets done right!