Should I Resurface My Parking Lot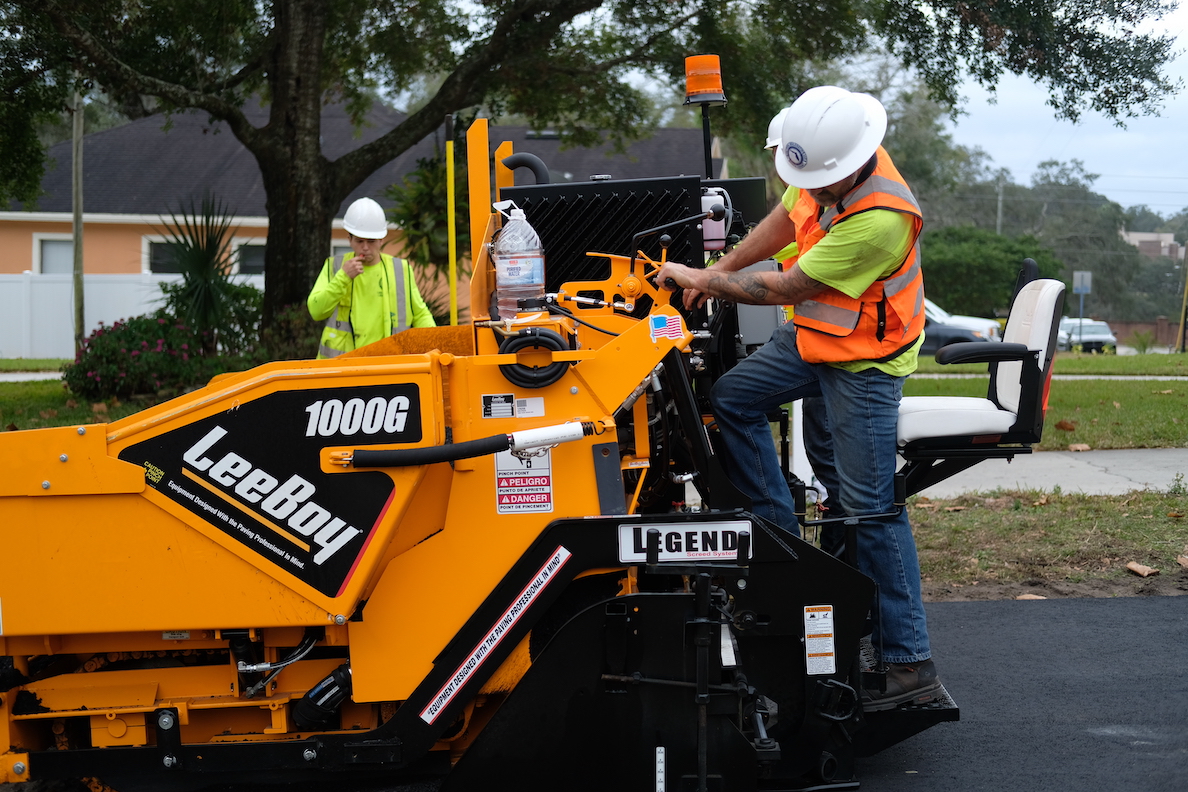 Are you concerned with the function and safety of your business parking lot? Does your lot see heavy traffic daily? Depending on the type of business that you operate, you may have a parking lot that requires more maintenance and more resurfacing jobs frequently. Commercial businesses that have many deliveries and see heavy amounts of traffic are more prone to rapid wear and tear issues. These are some of the signs that may indicate it is time for you to resurface your Orlando parking lot.
Long and Wide Cracks
Cracks form naturally over time in paved surfaces, but they become worse by chemicals that penetrate the surface, such as oil and gas. When you have heavy traffic on your parking lot, this is much more common and can happen much quicker. Cracks in the pavement allow water to seep inside, damaging the structure of the paved area. Long, wide, or deep cracks, however, indicate more serious damage. When you notice large cracks everywhere, it may be best to replace the entire parking lot.
Large Potholes
Potholes commonly form in asphalt surfaces, and these often cause hazards for your drivers and pedestrians. Potholes start as small cracks that suffer from water damage that then increases in size as the asphalt expands and contracts. Filling a pothole can put a band aid over the area and make it seem as though it is fixed, but it is likely that the pothole will recur at some point. Replacing the pavement is the best way to have a permanent fix.
Crumbling or Jagged Edges
When the parking lot surface begins to fail, look at the edges of the pavement. The first signs of failed pavement typically occur when the edges begin to crumble. Edges may appear to be crumbling, jagged, or even completely broken. This is due to the lack of aggregates that exist on these sections of the pavement. When you notice this, you might want to call the pros.
Lack of Maintenance
Lack of maintenance can also cause you to need a parking lot replacement sooner than you expected. Maintaining, cleaning, and performing basic upkeep duties is necessary to prevent issues from taking over your parking lot. Routine sweeping, sealcoating, crack repair, and striping will keep your parking lot in optimal shape and condition for much longer. Without the right maintenance tasks, you may end up needing an entire parking lot resurfacing soon.
Drainage Issues
Have you noticed water pooling on the surface of your parking lot? Stagnant water can be indicative of flaws in the structure of your pavement, which can require resurfacing or replacement sooner than you anticipated. Experts in paving in Orlando can come out to inspect for additional water damage, like potholes, cracks, and fissures to identify the drainage problem and propose a solution.
These are some of the reasons why you may need to resurface your parking lot sooner than you thought. Parking lot maintenance is essential to keeping it in the best shape for as long as possible, but you will still want to keep an eye out for any major issues. If you notice any eyesores or problems, contact the experts in paving in Orlando for a consultation today.