Overview of Parking Lot Safety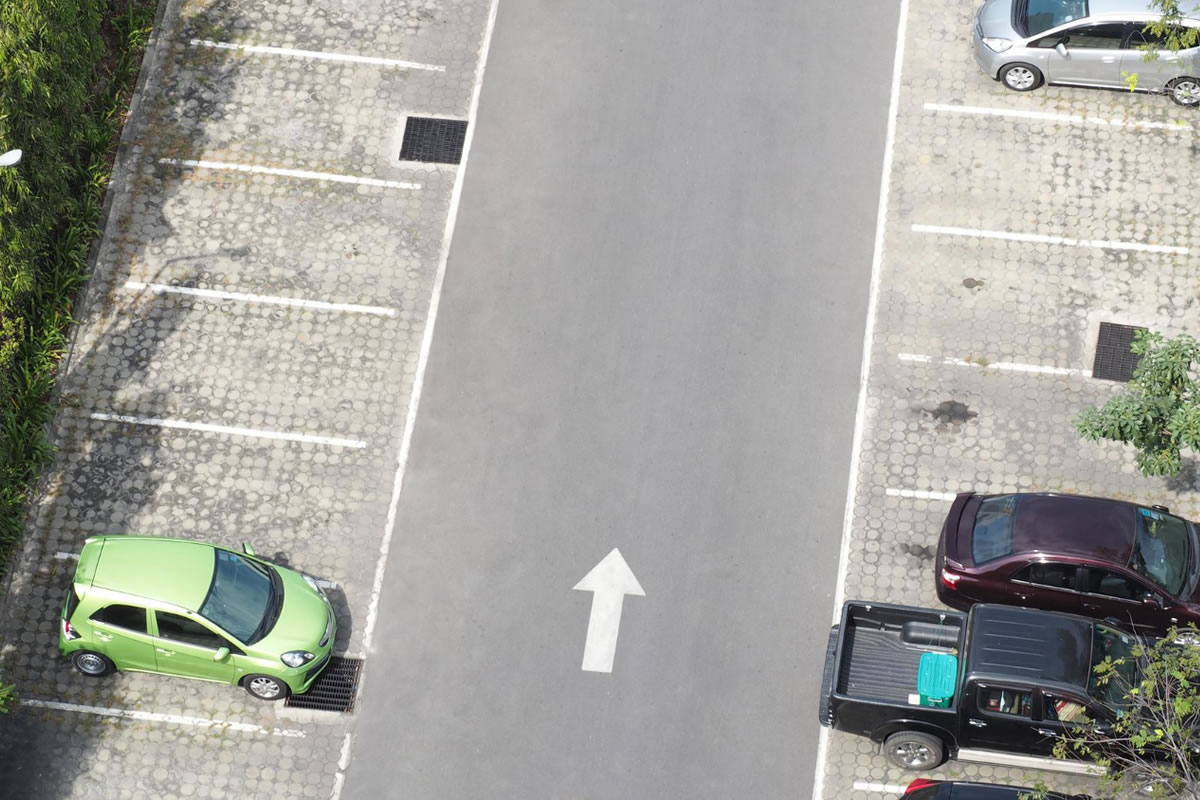 Today, more and more individuals are operating their automobiles to get around. With the expanded use of cars, parking areas have become an essential part of our everyday lives. Parking lots supply a place to park our autos safely. However, safety is not ever assured in these areas because there is no confirmation of how pedestrians will act when strolling through your lot. Luckily there are plenty of ways that we can make parking areas safer! Doing things correctly from the beginning will help keep your parking area safe for automobiles and pedestrians.
Hire a professional contractor like us for installation, sealcoating, and asphalt repairs in Orlando for the building and continued maintenance of your parking area. This blog post will provide you with a quick overview of parking area safety and demonstrate how asphalt structures and pavement markings can enhance overall safety, assisting in keeping everyone secure while passing through!
How Potholes and Cracking Impact Safety
Cracking and potholes manage to occur when a paved surface is aged, causing pedestrians to be vulnerable to stumbling and falling over them, which can lead to severe injuries. Likewise, big potholes can even render damage to automobiles as they travel over them. Such circumstances can result in a potential lawsuit for your commercial property, as no one enjoys hurting themselves or impairing their vehicles when going shopping.
In addition, worn down and impaired parking lots provide a negative appearance to clients who presume the same about the services you provide. So, cracking and potholes are not only dangerous for clients, but they can also have adverse repercussions for your company.
How Pavement Markings Enhance Parking Lot Safety
Pavement markings and line striping are equally critical for parking area safety. First and foremost, they assist in guiding drivers on the proper path. For instance, pavement markings help to oversee traffic or allow individuals to know where parking places are. Plus, if there is a location of risk that needs to be steered clear of, then parking lot striping can also aid in indicating this!
In addition, these lines often direct into intersections or crosswalks, which deliver additional protection for pedestrians and automobiles alike.
Of course, each kind of marking has its objective, but all work towards enhancing safety at any given moment. Parking area safety is a variety of different factors. It would help if you also had proper lighting and 24 hour CCTV monitoring to review and record possible nefarious actions to deliver a secure setting. Don't forget, making your parking area safe is excellent for business as clients appreciate the overall shopping venture.
Your parking area exterior and pavement markings play a critical role in the general safety of both pedestrians and automobiles. Our company offers complete asphalt sealcoating, upkeep, and line striping services to commercial properties needing installation, sealcoating, or asphalt repairs in Orlando. Call us today to obtain a free quote from our crew and take a step towards keeping your parking area much more safe.