Quick Guide to Applying a Driveway Sealer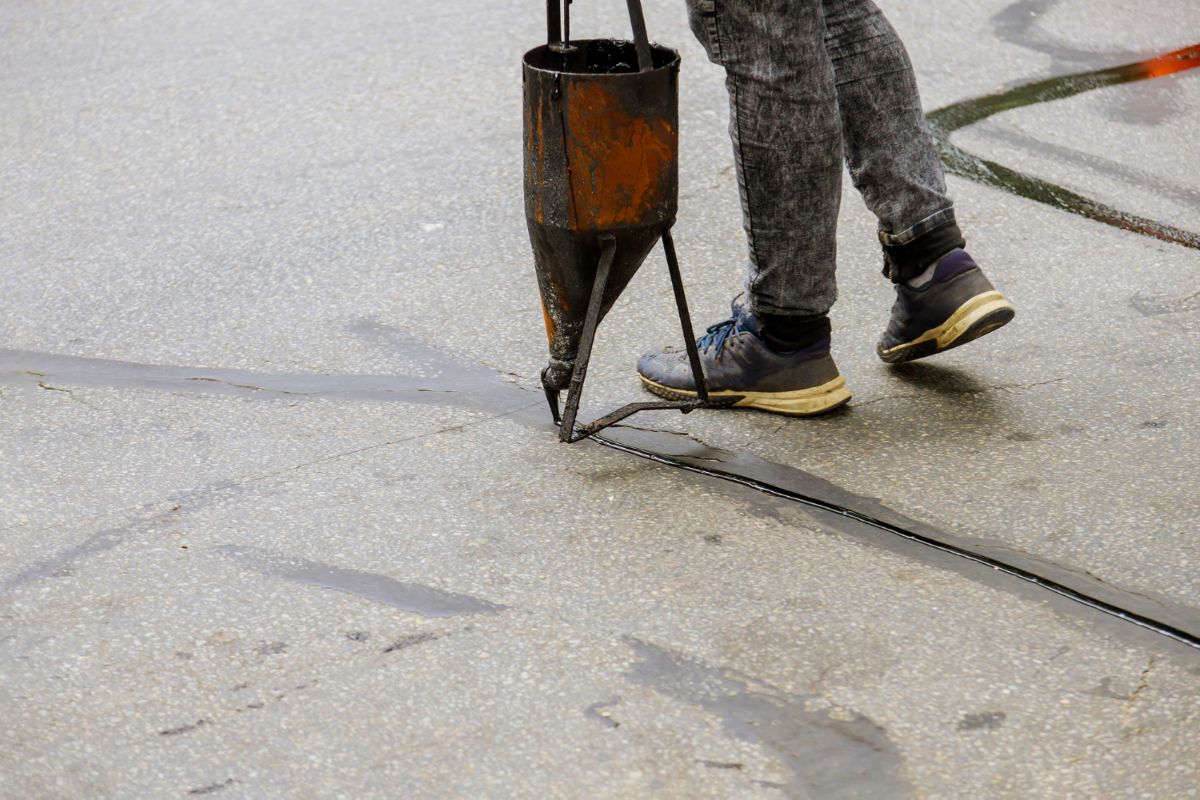 Driveway sealants help shield your concrete and asphalt structures from damage. However, when using them, you need to confirm you do it precisely because wrongly using the sealer can provoke more damage than good. As experienced contractors, we're well-versed with the challenges of sealing your driveway and the techniques we need to observe. Our experts on asphalt paving, repairs, and sealcoating in Orlando have sealed countless driveways over the years and deliver their premium sealcoating and restoration services at reasonable rates. Luckily for you, we have an uncomplicated step-by-step guide on how we use driveway sealant, so let us inform you about the application process.
Prep
Prior to sealing, you should clean your drive. As experts, we can't stress enough how critical this step is! You need to guarantee that the concrete or asphalt pavement has no pollutants because they will deter proper bonding of the sealant coating to the paved surface once it dries!
Our sealcoating team sets special focus on cleaning your driveway and extracting the dirt and debris prior to laying sealant. We know that sealing a dirty driveway is not practical in the long run. Therefore, the preparation also concerns clearing all vegetation and washing any petroleum spills and stains.
Crack Restorations
The next step that we observe is to fix all cracks and confirm that they are restored before using the sealant. Finally, don't forget to tend to the cracks entirely to be ready for the crack-filling procedure. It would help if you filled all gaps on the surface, including potholes, no matter how big or little they are.
Spread the Sealer
Specialists apply the sealant either by hand or by employing a sprayer. Spreading the sealer by hand permits for more precision, particularly when it comes to reaching into those hard-to-reach spaces. Most contractors apply sealer operating a brush, roller, or sponge-like applicator. Industry professionals generally favor one of the following three manners:
Spread by hand – laying in small sections employing an even and controlled coat
Employ sprayers – this is most standard for big projects. This approach works well because it permits professional contractors to cover more space quickly, which reduces their costs per square foot. Sprayers also perform well when numerous objects are around, like fencing or trees, because they have a restricted range.
Roller application – this is utilized on short distances such as drives smaller than 300 feet long.
Most property owners contact an expert to seal their drive; nevertheless, we suggest spreading the sealant with your hand if you select the DIY technique.
We can assist you with your asphalt paving, repair, and sealcoating in Orlando. We also take care of crack filling and asphalt care services to maximize the returns you obtain from your paving investment. Call us today for a free quote from our crew for a first-rate sealing job! We are here for you!