The Benefits of Using a Line-Striping Machine for Your Parking Lot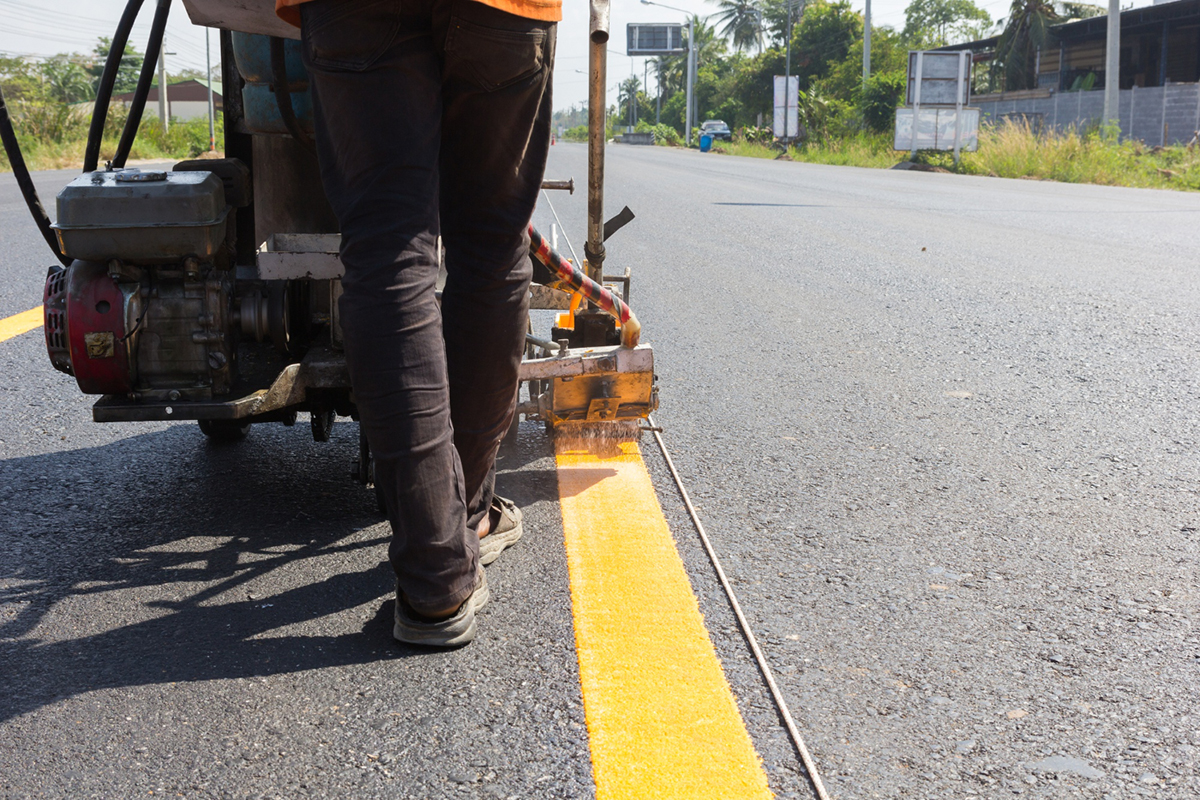 Maintaining a proper parking lot is an essential aspect of running any business. Besides providing a safe and organized parking space for your customers, it plays a significant role in enhancing the overall image of your business. One of the best ways to achieve this is by using a line-striping machine. If you're wondering what this is and how it can benefit you, keep reading!
1. Efficiency
Using a line-striping machine is faster and more efficient compared to traditional methods such as a roller or a brush. The machine's high-pressure spray system and precise guidance ensure every line is painted straight and even. This saves you time and labor while achieving a professional-looking parking lot.
2. Cost-Effective
When it comes to line striping, time is money. The faster you can complete the task, the more you save on labor costs. Additionally, line-striping machines use less paint than other traditional methods, thus reducing the amount of paint you'll need to purchase.
3. Consistent Quality
With a line-striping machine, you can achieve consistent line quality in your parking lot. The machines can be adjusted to produce lines of different thickness, color, and length. You can also create special markings such as arrows or reserved parking spaces. This ensures that your parking lot looks consistent, organized, and professional all year round.
4. Environmentally-Friendly
One major benefit of using a line-striping machine is its eco-friendliness. Most line-striping machines use airless spraying technology, which reduces overspray and eliminates the need for solvents. This helps minimize the environmental impact of your parking lot maintenance operations.
5. Compliance with Regulations
Using a line-striping machine ensures your parking lot complies with the necessary regulations. This is especially important when it comes to the Americans with Disabilities Act (ADA) regulations, which requires clearly designated parking spaces for individuals with disabilities. With a line-striping machine, you can easily create these spaces and comply with the law.
Conclusion
Using a line-striping machine for your parking lot has numerous benefits, including efficiency, cost-effectiveness, consistent quality, eco-friendliness, and compliance with regulations. If you're a business owner looking to improve the appearance and safety of your parking lot, consider investing in a line-striping machine. By doing so, you'll be investing in the image and reputation of your business. Contact Florida Sealcoating today for a free estimate on parking lot striping services in Sanford.