How to Ensure Your Repaired Driveway Stays Protected with Sealcoating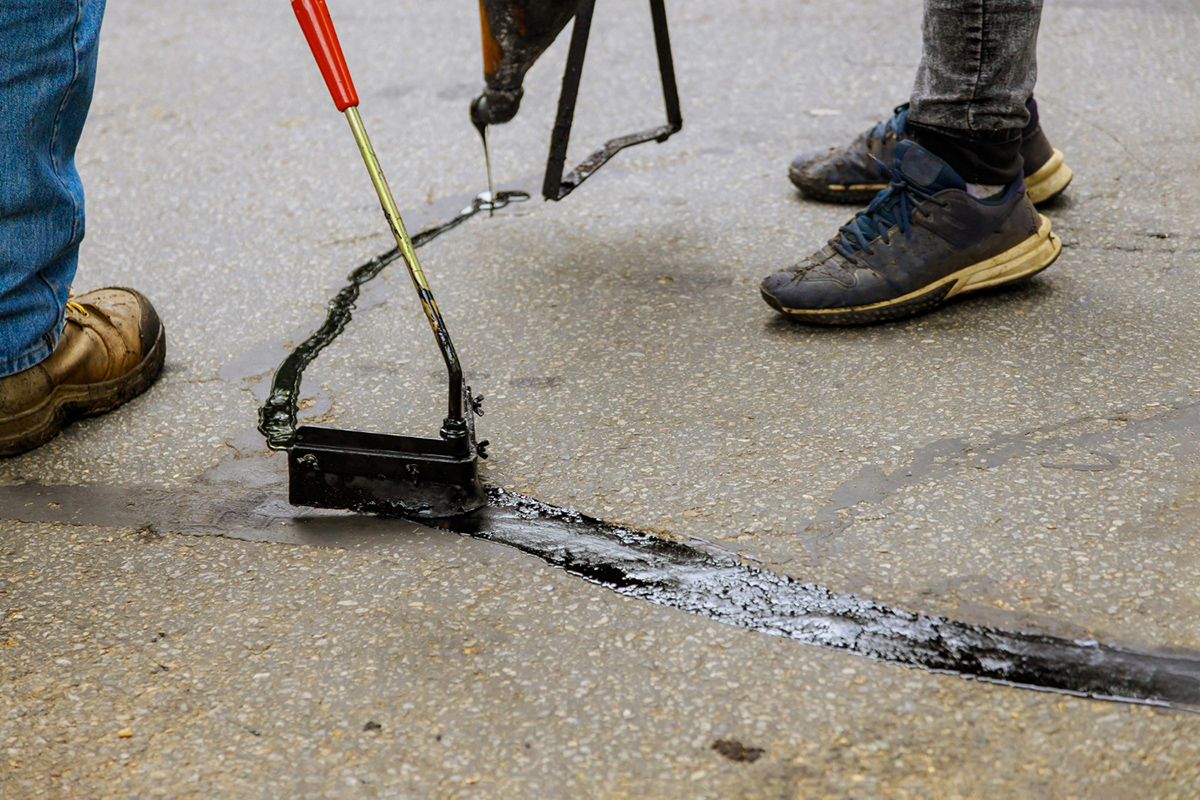 A driveway is one of the most crucial components of a property. It provides an aesthetic appeal to the exterior of your home, and it also allows you to park your vehicle with ease. However, like any other surface on your property, it is subject to wear and tear caused by natural elements such as rain and sunlight, which can lead to cracks, potholes, and other damage. That's why it's essential to sealcoat your driveway regularly to ensure it stays protected from these elements and keeps it looking good for years to come. In this blog, we'll provide some tips on how to ensure your repaired driveway stays protected with sealcoating.
1. Know When to Sealcoat
Sealcoating is necessary for your driveway, but it is essential to recoat at the right time. It is recommended to sealcoat your driveway every 2-3 years, depending on the amount of traffic your driveway receives. If you live in an area that receives a lot of sunlight, you might need to coat more frequently. On the other hand, sealcoating your driveway too early can also damage it. Thus, it's best to consult with a trusted sealcoating company to know the best time to sealcoat your driveway.
2. Choose The Right Sealcoat
Choosing the right sealcoat is also essential to ensure maximum protection for your driveway. Most sealcoats are water-based, but you can also opt for oil-based sealcoats that are more durable; however, they require a longer drying time. You can also opt for sealcoats that contain additives such as sand or latex to make them less slippery, providing more traction during heavy rains.
3. Prepare Your Driveway
Before sealing your driveway, make sure it's clean, dry, and free of debris. Clean the surface using a pressure washer or a wire brush to remove dirt, grime, and other stains. Repair any damage such as potholes and cracks and allow them to dry completely before applying the sealcoat.
4. Apply the Sealcoat Properly
After preparation, you can apply the sealcoat using a sprayer or a squeegee to ensure the coat is evenly distributed on the surface of your driveway. Be sure to apply two coats to get the best results, and allow ample time for each coat to dry completely before applying the next coat.
5. Maintain Your Driveway Regularly
After sealcoating, it's also essential to maintain your driveway regularly. Avoid using harsh chemicals or heavy equipment that can damage the surface; also, keep your driveway clean and free of debris, regularly sweep it, and remove any stains.
Conclusion
When it comes to maintaining a beautiful and functional driveway, proper sealcoating is essential. It not only protects the surface from natural elements such as sunlight and rain, but it also enhances the aesthetic appeal of your property. By following the tips in this article, you can ensure your repaired driveway stays protected and lasts for years to come. And if you need assistance in sealcoating your driveway, don't hesitate to contact Florida Sealcoating LLC for a free estimate. Their years of expertise and high-quality service will provide you with the best results and protection for your driveway.