Name
Are you worried about the safety of your parking lot? Do you notice cracks or potholes in your asphalt driveway? Having issues with your asphalt can cause safety hazards, accidents, unsightly eyesores, and other issues that will potentially cost you a lot of money to fix later in the game. However, by performing routine repairs, you can prevent these issues from ever occurring. When you trust the experts in asphalt paving in Orlando to come out, inspect, and repair you...
Do you have an asphalt driveway or parking lot that has been worse for the wear? Have you been noticing cracks and potholes in your asphalt surfaces? When you start to notice damages in your paved surfaces, this indicates that is likely past due for some routine maintenance and care. Sealcoating in Orlando is one of the best ways to protect your asphalt. There are a few signs that indicate it is time for you to sealcoat your asphalt surfaces. The color has f...
Have you considered having your driveway paved? A paved driveway acts as a first impression that greets your guests when they arrive at your home. As a specialist in paving in Orlando, we help many residents with their driveways, sidewalks, and patios to provide a clean and safe surface. There are a few reasons why you may consider paving your driveway. Fantastic Curb Appeal Gravel is a loose material that moves often. As a result, it can leave a drivew...
When we think of preserving our property, we often fail to take our asphalt surfaces into account. It is equally important to maintain asphalt paving as it is to maintaining your yard. In this article, we will discuss what is involved in asphalt maintenance. While you may not think it, preserving your asphalt is very important. Regular maintenance is required, just like with any constructed surface. But what does asphalt paving maintenance entail? There are a few steps you will want to ...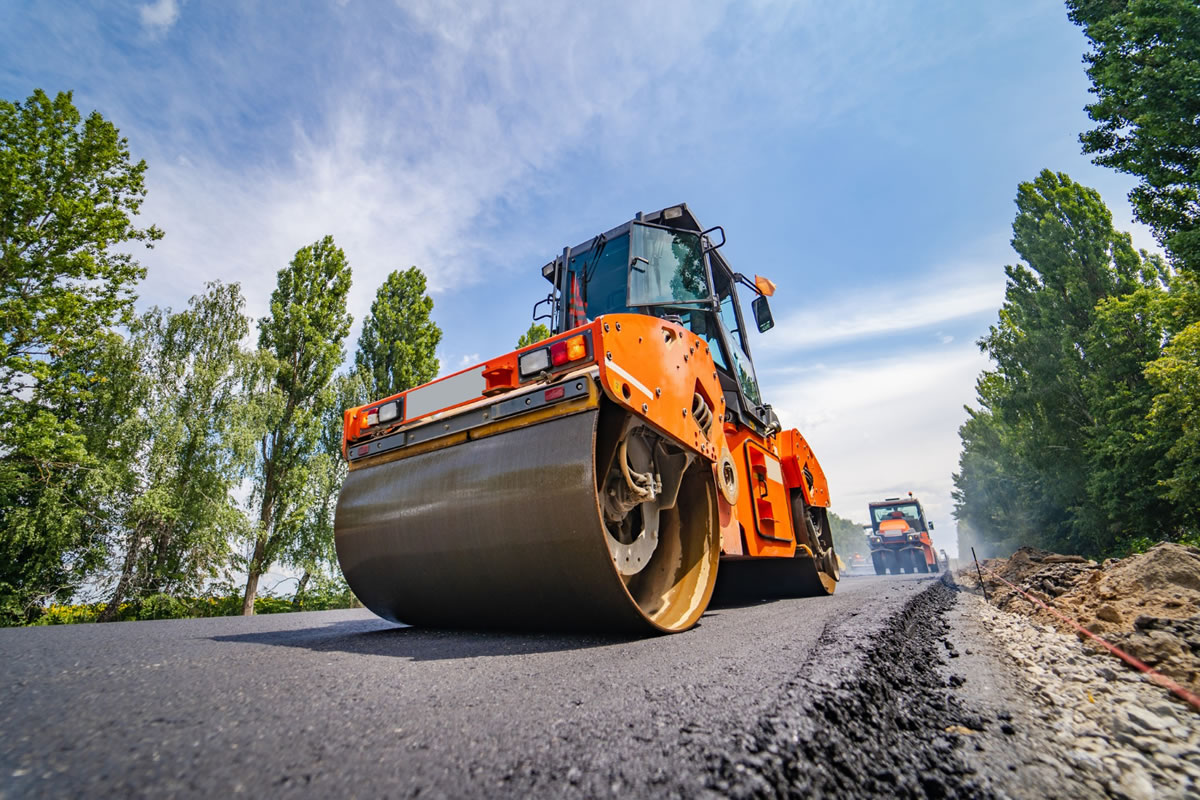 Hiring a paving contractor won't appear to be a necessary expense when installing or repairing a parking zone or driveway. You may think you'll save tons of money by doing it all yourself. How hard could it be? You've watched dozens of YouTube videos and are pretty confident in your abilities. However, even if you're the world's best handyman, there are some jobs that are better left to professionals in asphalt paving in Orlando. There are some grea...
Whether you know it or not, there are many factors that can degrade the quality of your paving materials, which can result in large eyesores or even unsafe road conditions. When you invest in quality sealcoating in Orlando on a routine basis, you can protect the surface by adding a layer of sealant over the top of your asphalt. Asphalt surfaces will then be less susceptible to damages over time, which can save you loads of money on repair and replacement expenses. There are ...
Are you looking to enhance your community with features that make driving safer and more accessible? Do you want to increase the safety of your business parking lot? When you manage township or municipal grounds or you have a large shopping center to tend to, you will want to trust the experts to help you with any paving or asphalt repairs in Sanford. Business owners, property managers, and recreational facility operators will likely need the help of a professional paving co...
Are you looking to improve the exterior area of your home with a few simple updates this year? Do you want to do some exterior spring cleaning that will make your home more attractive? To enhance your curb appeal, you will likely want to take up some landscaping and paving projects that will make a large impact on the overall aesthetic of your yard. As a company that specializes in paving in Orlando, we are here to help. There are few tasks you can do to improve the cu...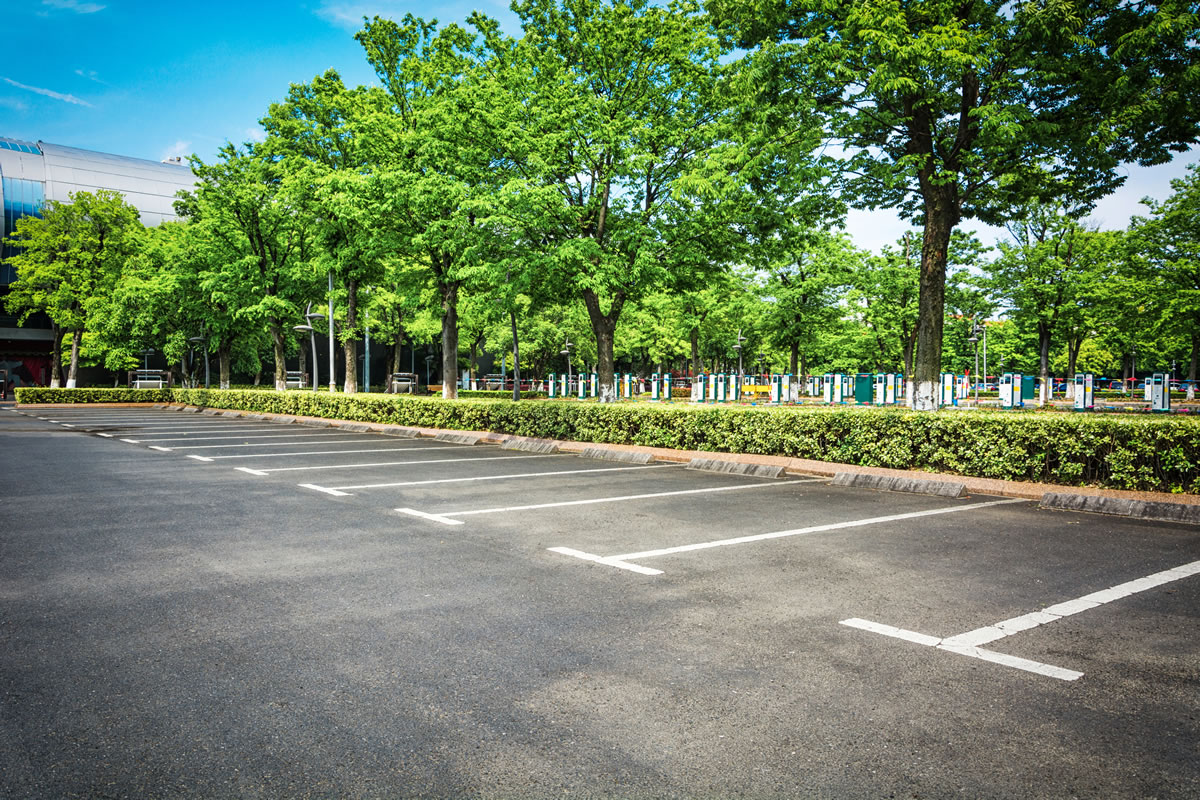 Are you looking for ways to increase the safety and properly maintain your company's parking lot? Have you noticed criminal activity in your neighborhood recently? Keeping your parking lot safe is one way to entice customers to come in to your business because they feel safe and secure around your area. As experts in paving in Sanford, we understand how the quality of your materials and surfaces can affect the traffic and customers that come to your business. In ad...
Have you noticed rapid wear and tear on your asphalt surfaces? Whether you have an asphalt driveway, parking lot, or sidewalks, you want to keep them in great condition to avoid accidents on the road or trips and falls on the sidewalks. As professionals in asphalt repair in Sanford, we offer our expertise to help our clients prevent asphalt issues and perform preventative care to keep their surfaces in optimal shape. However, this may not stop some issues, like weather and t...
Having an asphalt parking lot is beneficial for creating smooth surfaces for your employees and customers, adding curb appeal, and using quality materials for exterior surfaces. Asphalt has is perks, but it also requires proper care and maintenance to keep it in the best shape. When you perform routine sealcoating, you protect the asphalt layers and prevent it from damage and destruction that can happen over time. Sealcoating in Orlando is beneficial for many different reaso...
Are you wondering how to update the curb appeal of your home without spending the entire month's budget? When it comes to updating your curb appeal, you want to know how to make the right updates for your money and time. As experts in paving in Orlando, we help many clients get the curb appeal, smooth surfaces, and convenience they desire. Paving is just one of the ways that you can update the curb appeal of your home. Check out all of these simple updates that wil...
Have you noticed cracks in the parking lot of your business? You should spend time inspecting your paved surfaces on a routine basis to look for any cracks, potholes, divots, or ruts that can destroy the pavement if neglected. When you notice these issues, you will want to tend to them immediately by performing asphalt repairs in Sanford to remedy the problem. If these issues are neglected, your pavement may suffer from extensive damage, as the cracks will allow chemicals, w...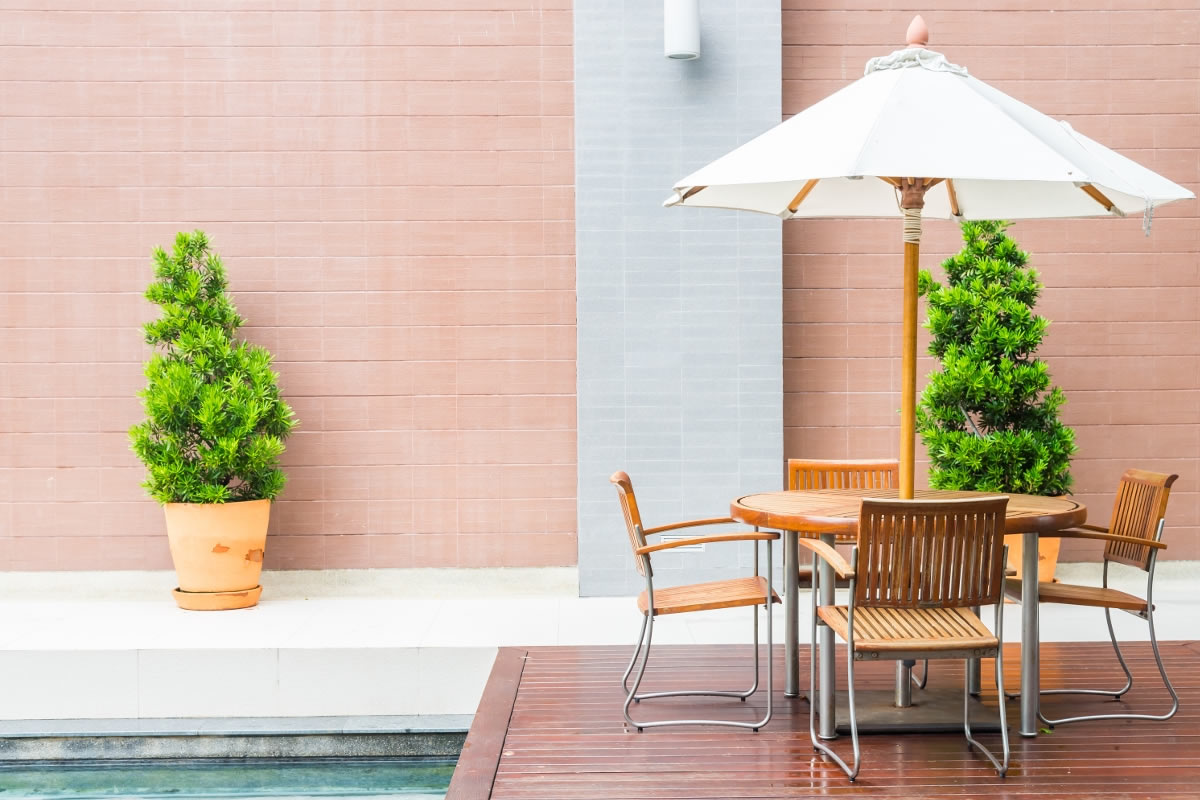 It's finally time for you to begin installing the patio in your Sanford backyard. You can already picture the dinners you'll enjoy outside, the friends and family you'll host, and the memories you'll make in your new outdoor dining area. As a Floridian, it is always a great idea to add an outdoor space to your home. Our company that specializes in paving in Sanford creates many outdoor spaces, walkways, garden patios, pool areas, and driveways. Before y...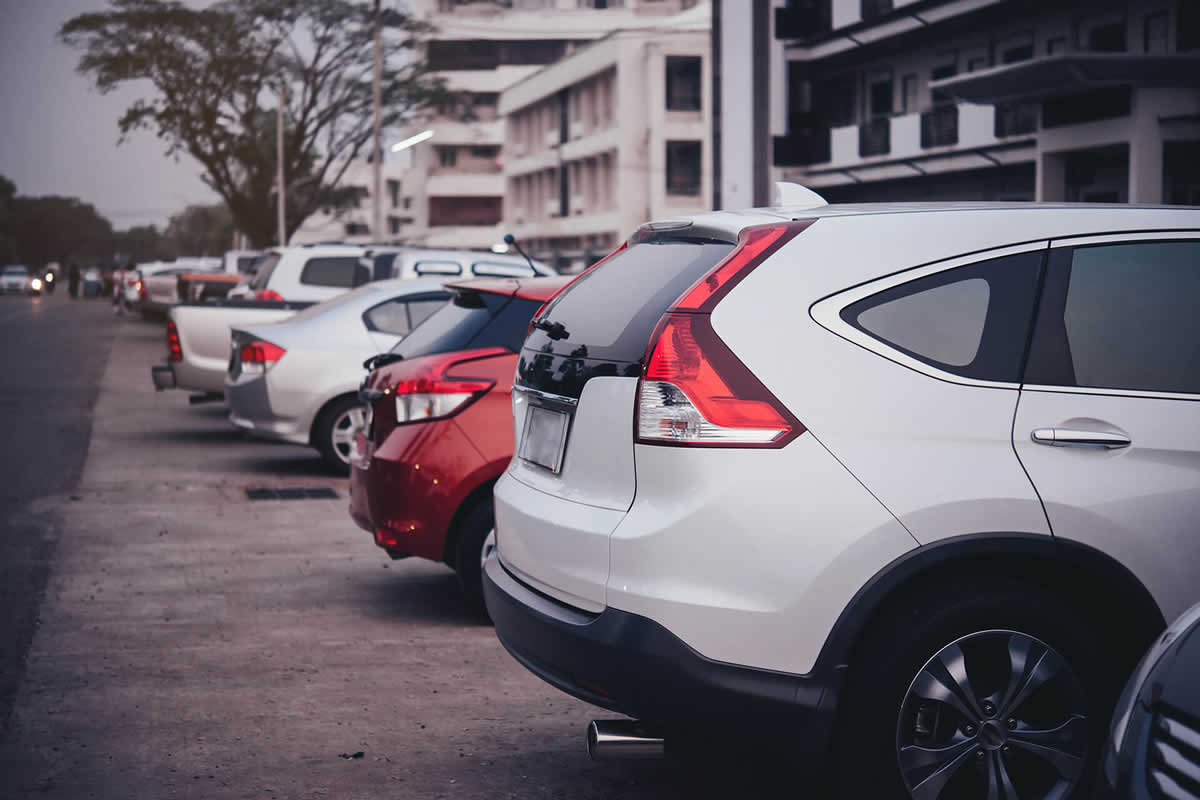 Have you noticed potholes or cracks in your Orlando parking lot? Are you looking for ways to enhance the curb appeal of your business? By improving the appearance of your parking lot, you make a great impression on customers as they are walking into your business. However, without the right maintenance strategy, you can have a buildup of issues, like cracks, potholes, litter, and puddles, which also pose as safety hazards. These eyesores may even deter people from choo...
Are you looking to put your house on the market in the near future? When you are preparing to sell your home, you may be looking for quick and simple ways to add equity to your property so that your home is more attractive to buyers. Renovating a few outdated features and adding some curb appeal are two great ways to enhance the appearance of your home while also making smart investments by adding equity. This will help your home sell at a higher price, and at a quicker spee...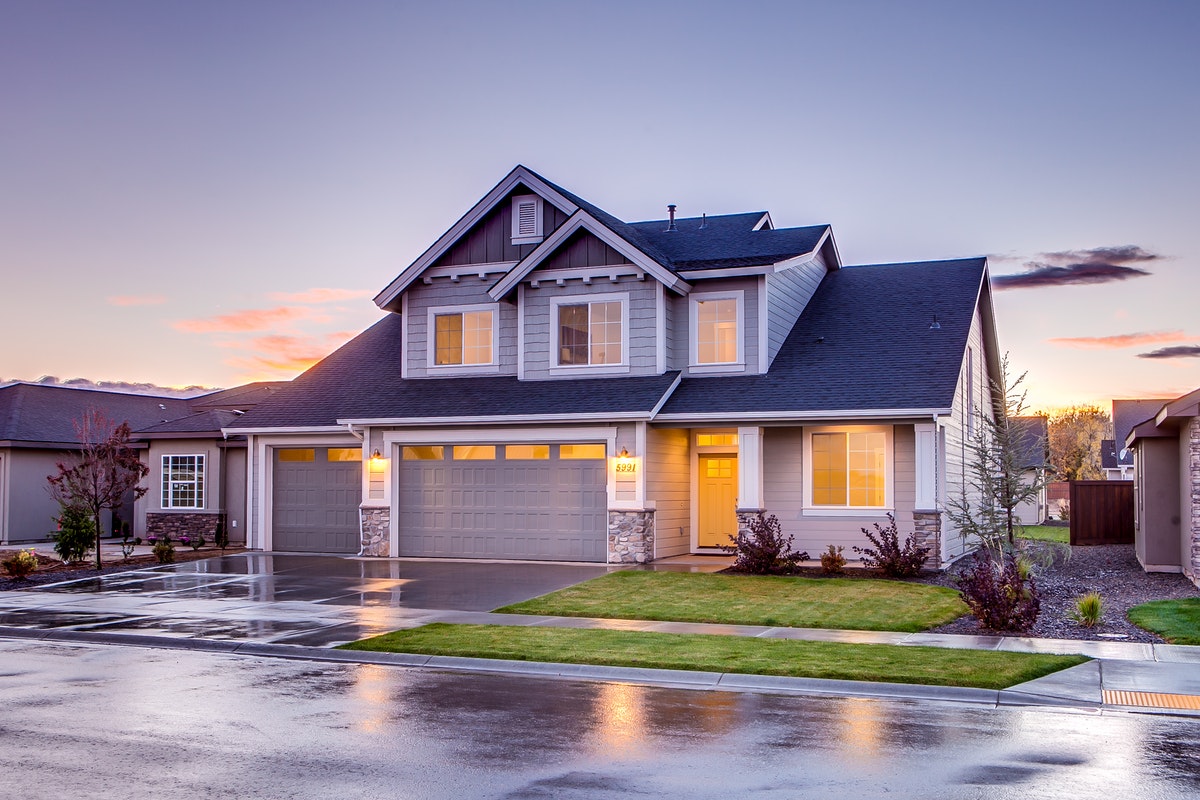 Have you been looking for simple ways to update your curb appeal? Do you want to create practical solutions that connect parts of your yard? As you think about how to update the exterior of your home, you will want to consider installing a walkway. Walkways are practical ways to connect parts of your yard and home to one another, but it also adds a stylish element that boosts your curb appeal. As a company that specializes in paving in Sanford, we can assist with the d...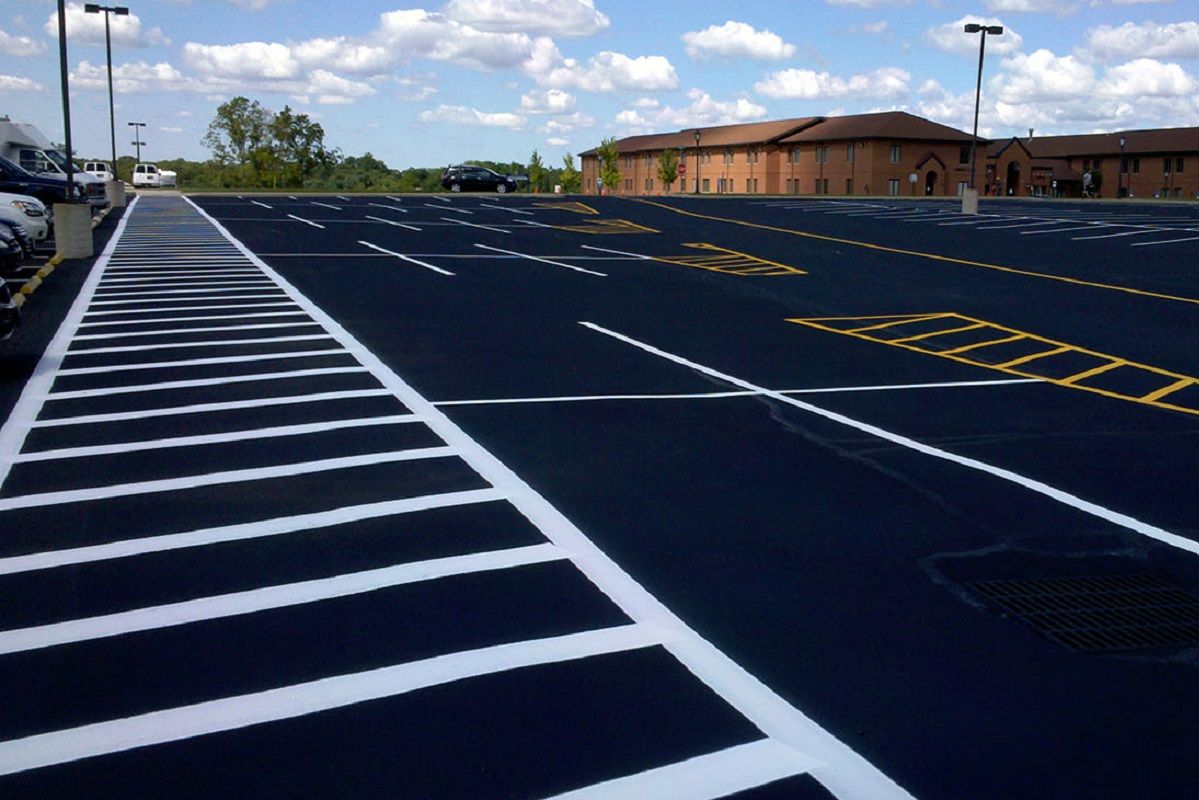 Are you looking for ways to increase the lifespan of your asphalt parking lot? Do you want to have an attractive and sleek parking lot to make a good impression on your customers? One of the best ways to take care of your asphalt parking lot is to invest in sealcoating in Orlando on a routine basis. Sealcoating provides a protective layer that also helps prolong the life of your asphalt. There are a few major benefits of sealcoating your parking lot every few years....
Do you have an asphalt driveway, parking lot, or walkway? Are you looking for ways to keep up with the maintenance and care required to keep your asphalt in great shape? When you make an investment in paving services, you will want to ensure that they last a long time. Performing routine maintenance and regular asphalt repairs in Orlando will prolong the lifespan and quality of your asphalt. There are a few things you can do to protect your asphalt paved surfaces. ...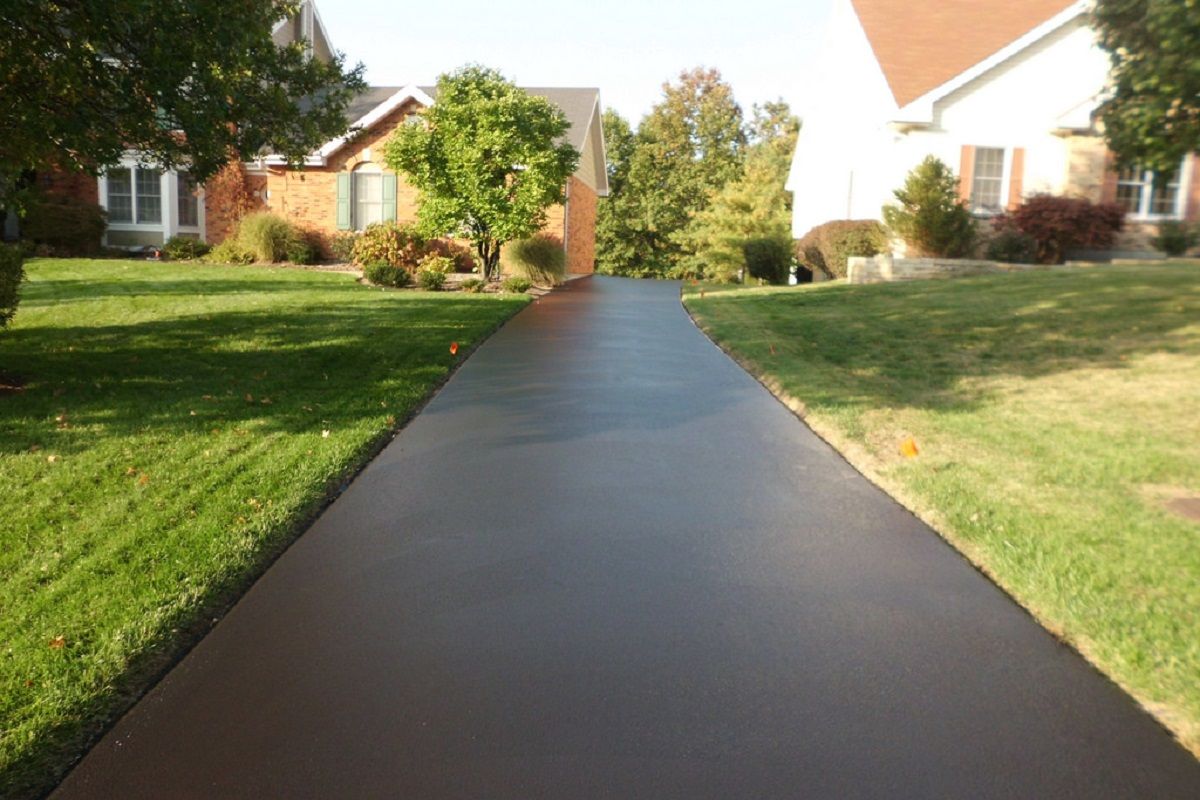 Are you wondering whether it's time for you to pave your driveway at your home? When you are tired of parking your car on gravel or stone, you will likely be craving a chance to have a nice, sleeked paved surface. Paved driveways come in a range of styles using different materials to meet your budget, but they all offer the same benefits. As experts in paving in Orlando, we provide consultations and installation to residences in the community. There are a few reaso...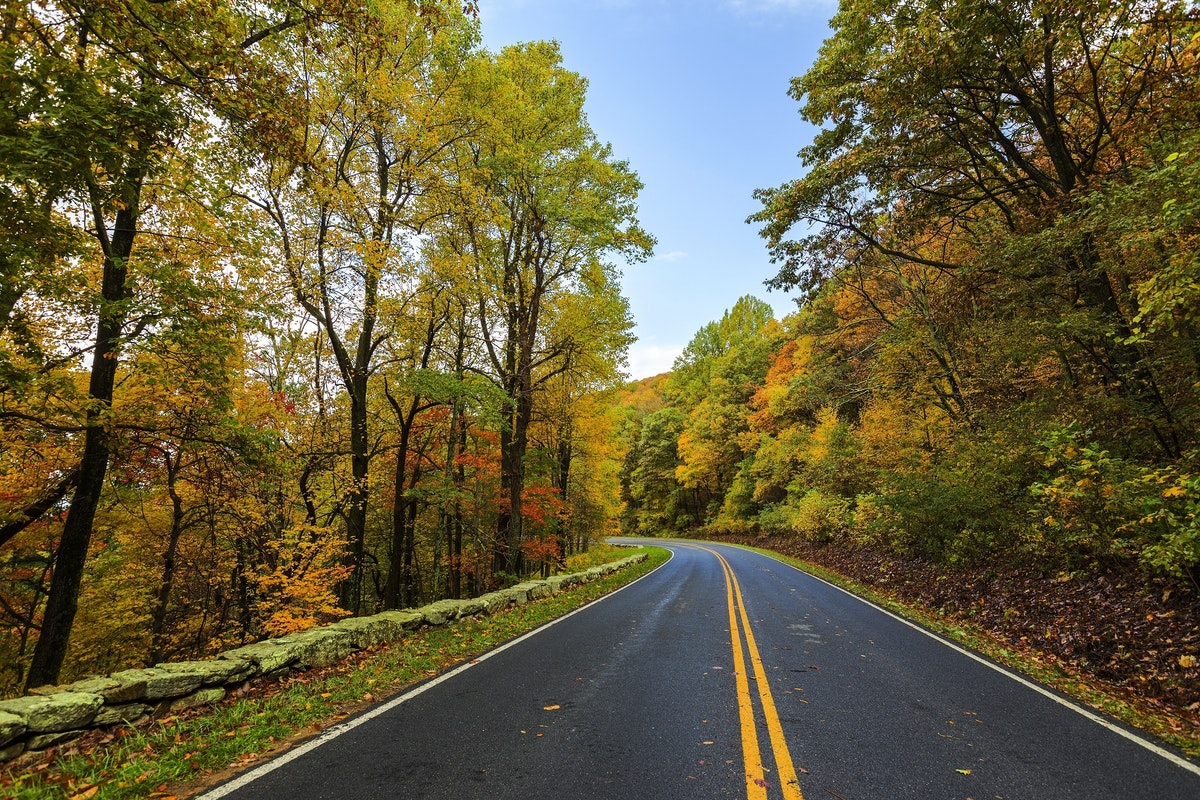 Have you recently just put in a new asphalt surface as a driveway, walkway, or parking lot? Whenever you invest in a new asphalt surface, you should know about a few basic maintenance practices that will keep it in optimal shape. If you ignore issues or forget about basic care, your asphalt can become unsightly or even require costly replacements before it actually should. As a company that specializes in asphalt repairs in Orlando, we provide many homeowners and business ow...
Are you looking to hire a company for your paving needs? It's time to finally put in a new road, driveway, parking lot, or walkway, but now you also need to choose the right company for your paving needs. As a company that specializes in road repair and paving in Sanford, we provide our clients with a transparent service that keeps them informed on the quality of our services. Choosing the right company can be made easy by following these five steps before you make your ...
Asphalt surfaces require care and maintenance throughout their life in order to keep them in optimal shape. Because they are susceptible to damages caused by heavy traffic, extreme weather, and chemicals, you want to provide your asphalt with a protective layer. This protective layer, or sealcoating in Orlando, can prevent your asphalt from becoming damaged quickly, which will lengthen its lifespan and improve its appearance. There are many great reasons why you should inves...
Have you noticed that your walkways, roads, or parking lots have been cracking lately? Are you concerned about the state of your asphalt surfaces? When you notice cracking in your asphalt, you will want to deal with this quickly to mitigate further damage. As a company that specializes in asphalt repairs in Orlando, we can restore the state of your asphalt. Asphalt is susceptible to cracking when it is exposed to extreme weather or under heavy pressure. There are...
Are you looking for quality sealcoating services for your residential driveway, community roads, or commercial property? Whether you are paving a small driveway or a large warehouse parking lot, you'll want to trust the experts at Florida Seal Coating. Our experience and knowledge separates us from the competition, and we offer a range of quality services to meet everyone's needs. From our paving to our sealcoating in Orlando, we only use the best materials, equipmen...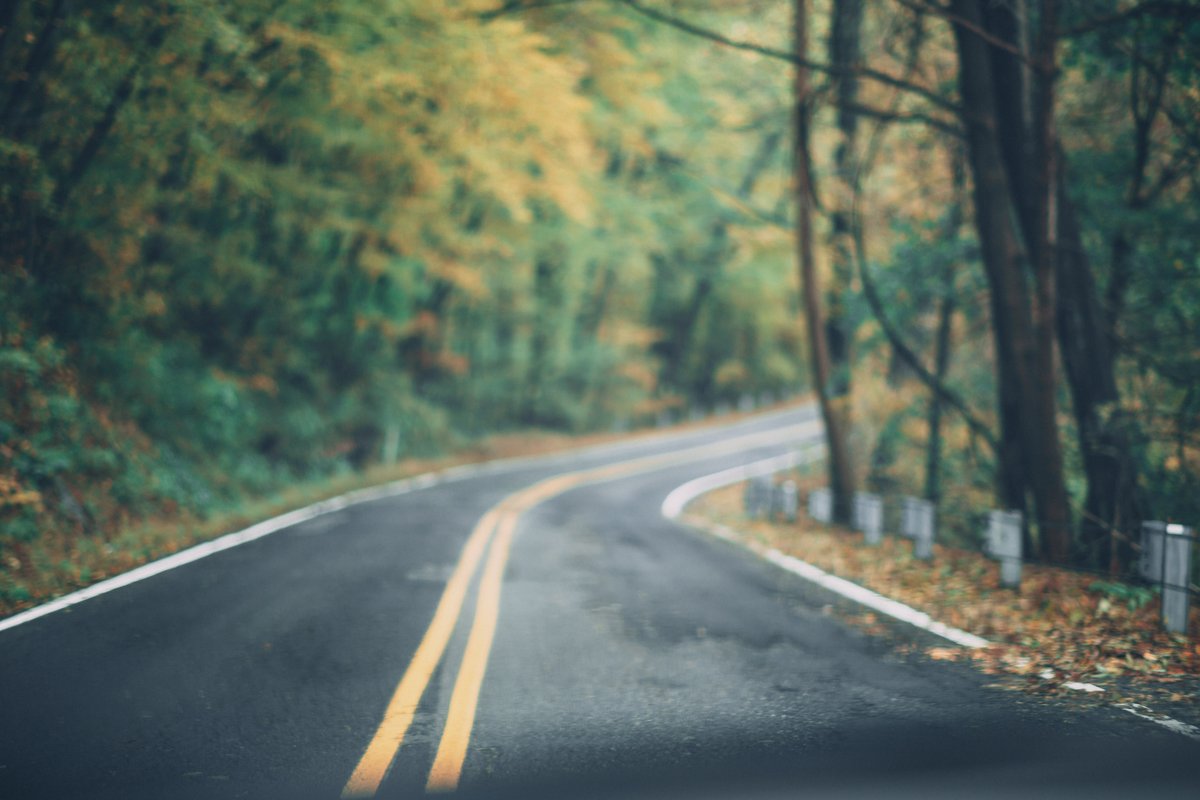 Whether you are a homeowner looking to pave a concrete driveway or you are a property owner who wants to add an asphalt driveway for his business, you will want a quality paving company to do the job for you. When you trust the right paving company, you avoid errors that can cause expensive repairs or replacements. You also trust that they will perform the job quickly so that your roads can be driven on as soon as possible. As a reliable and trustworthy company that speciali...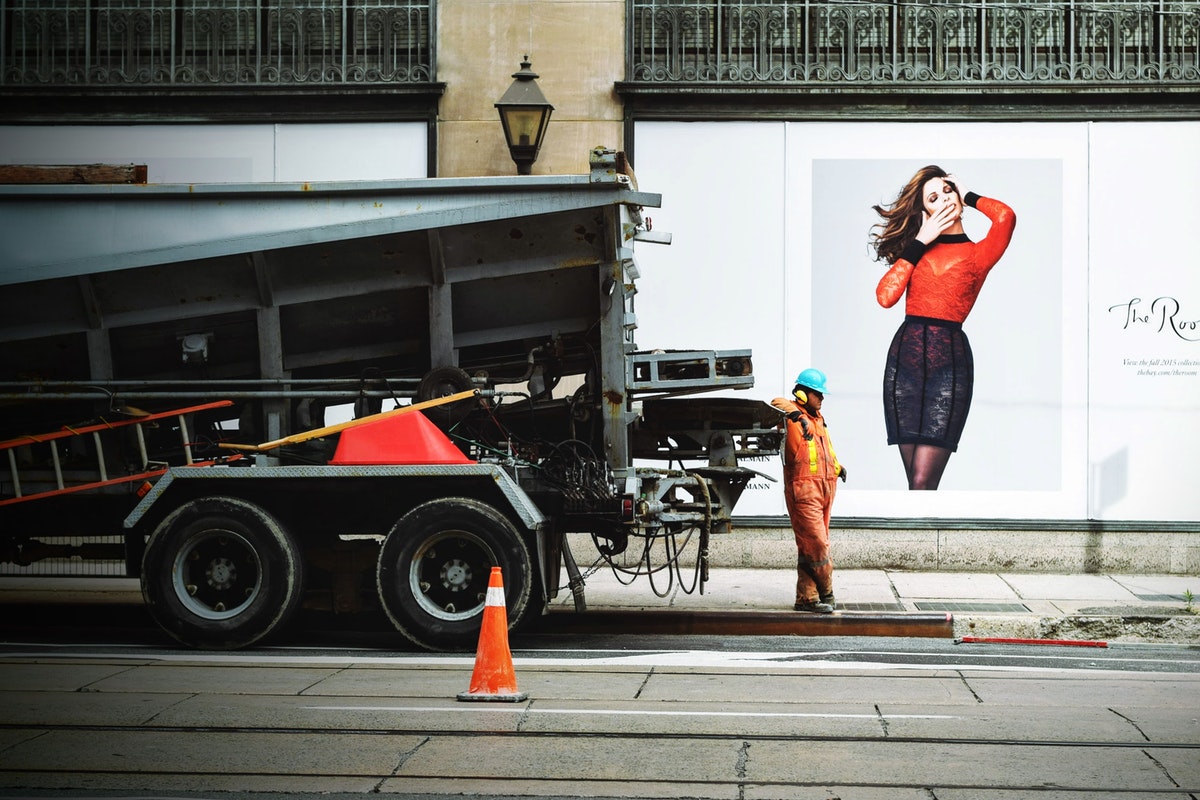 Are you tired of looking at cracks in your driveway or parking lot? Are you starting to have a difficult time driving on your asphalt surfaces? Whenever you notice that your asphalt is cracking or damaged, you will likely want to consider repairing it. By performing proper maintenance and repairs on your asphalt, you will be able to extend its lifespan without having to fork out a lot of money for a full repaving service. Our asphalt repairs in Orlando can prolong the ...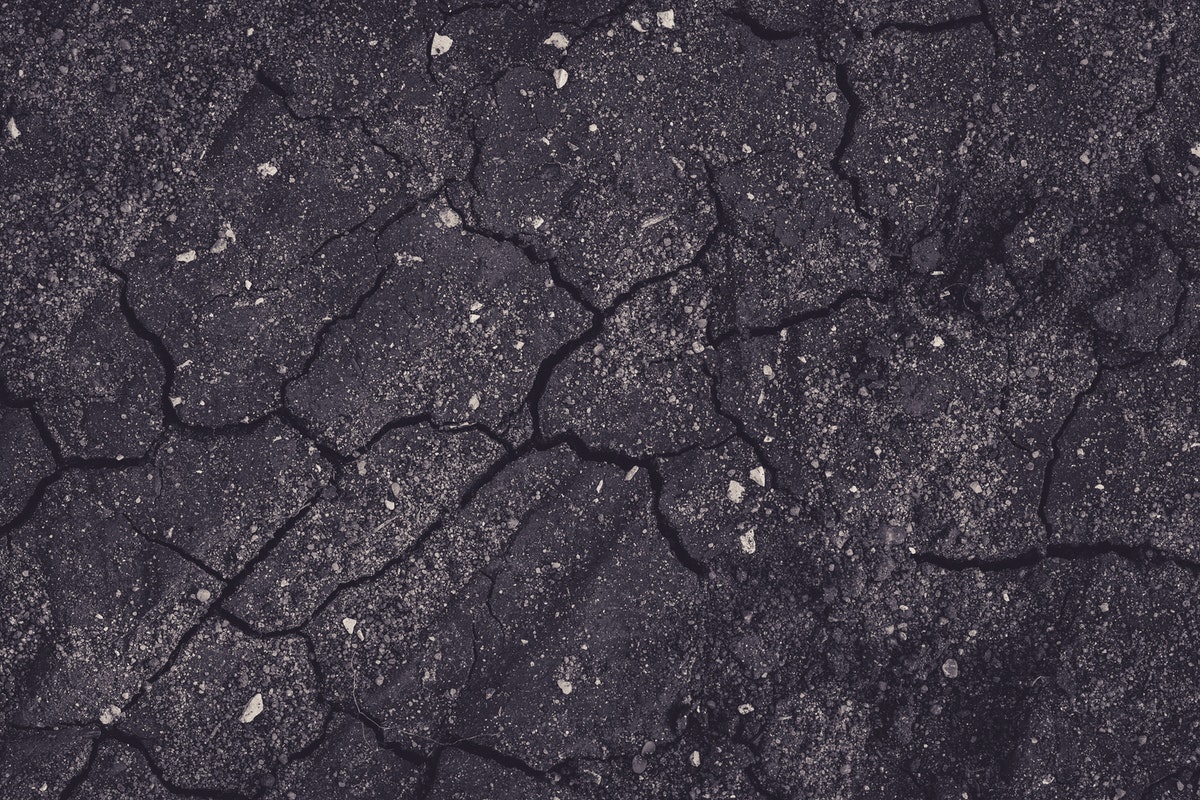 Do you own an asphalt driveway or parking lot? Are you wondering what you can do to protect it from the elements? In order to properly maintain and protect your asphalt from elements in the environment, you will want to invest in quality sealcoating in Orlando on a regular basis. Although asphalt is tough and durable, it is still susceptible to damage from the weather and the conditions around you. Sealcoating is a great way to protect it, and it is also a simple servi...
Are you a business owner that needs to route foot traffic towards your door or outdoor space? Are you looking to add a paved walkway around the garden outside of your home? Walkways are both functional and aesthetically pleasing to outdoor spaces in front of businesses and homes. Whether you are looking to create a functional path to allow for foot traffic or you want to add an attractive element to your exterior space, walkway paving in Orlando is a great way to enhance you...
Do you have a parking lot for the customers that arrive at your business, office building, or facility? Keeping your parking lot well-maintained is important in ensuring that your customers stay safe and get the right impression of your business. From proper lighting to the right traffic patterns to asphalt repairs in Orlando, you want to maintain and care for your business's parking lot over the course its lifetime. There are a few simple ways to improve your parking lo...
Parking lots are the first places that your customers see when they come to your business. For this reasons, it is critical to keep your parking lot and exterior surfaces in the best condition possible. When your customers see potholes, cracks, or damaged asphalt, they may even be deterred from giving you their business. Instead, you'll want to provide them with a beautiful, clean asphalt parking lot that is properly maintained for their safety. Our sealcoating in ...
There's nothing quite like a newly paved asphalt surface. Brand new and gently used road or driveway surfaces will look attractive and fresh, which makes many home or business owners want to keep it in that shape for as long as possible. Although your asphalt will be susceptible to normal wear and tear over time, you'll want to prevent it from degrading or being destroyed faster than it should be. As specialists in paving in Orlando, we have expertise on how to prope...
If you have an asphalt driveway, you likely know that the surface can suffer from normal wear and tear over the years. Weather and car traffic can cause the asphalt to crack over time, and this is normal. However, there are a few things to look out for that show you it may be time to call for asphalt repairs in Orlando. Homeowners will want to make sure their driveway stays in optimal condition to keep up with its maintenance and prolong its lifespan. This can save you...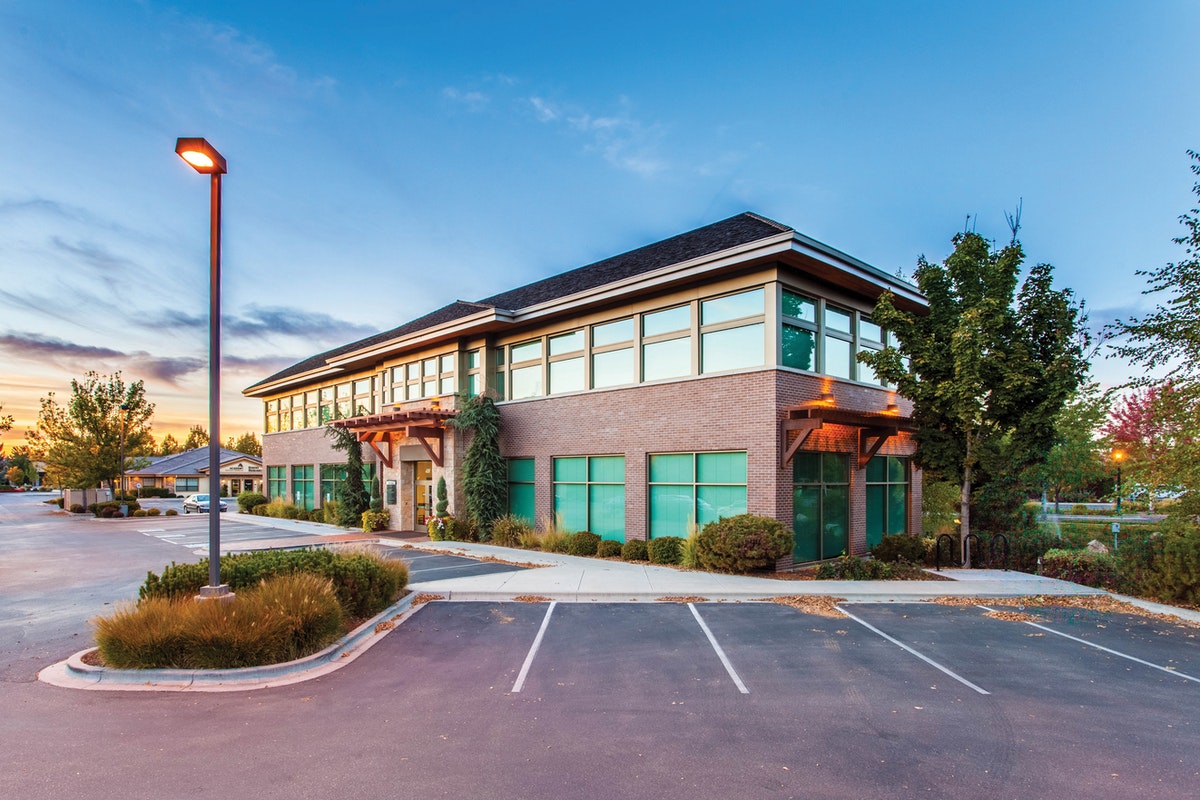 Do you want to make a great first impression for your customers? When they first arrive on the premises of your business, one of the first places they will see is the parking lot. Even though you may have a beautiful window display as you enter your business, you can lose a customer if you don't keep your parking lot in good condition as well. Asphalt parking lots can easily be maintained to appear in great condition by investing in routine sealcoating in Orlando. ...
Have you noticed wear and tear on your asphalt driveway? Maybe you see some cracks or small holes in the asphalt that have started to split or become larger issues. If this is your driveway, you may be wondering whether it is time to resurface or whether you just need some asphalt repairs in Orlando. Repairs are less expensive than resurfacing, but you may need to seal the asphalt if the damages are beyond repair. There are a few instances that can help your determine ...
Are you looking to have your driveway paved with a quality and long-lasting material? When it's finally time to pave your driveway, you should be prepared to learn about the different types of paving materials and their properties. Making an educated decision on the type of paving in Orlando will help you make the best choice for your needs. Whether you are looking for an aesthetically pleasing material or a low maintenance material, you have a few different options.&nbs...
Are you debating whether to pave your surfaces with asphalt or concrete? Asphalt is great for many reasons, including its easy maintenance and cost-effective paving process. With our asphalt paving in Orlando, we can get you started with a smooth and attractive asphalt surface to enhance your business or residence. When you install an asphalt surface, you'll want to know what to look for in order to maintain and care for it properly. There are three main types of a...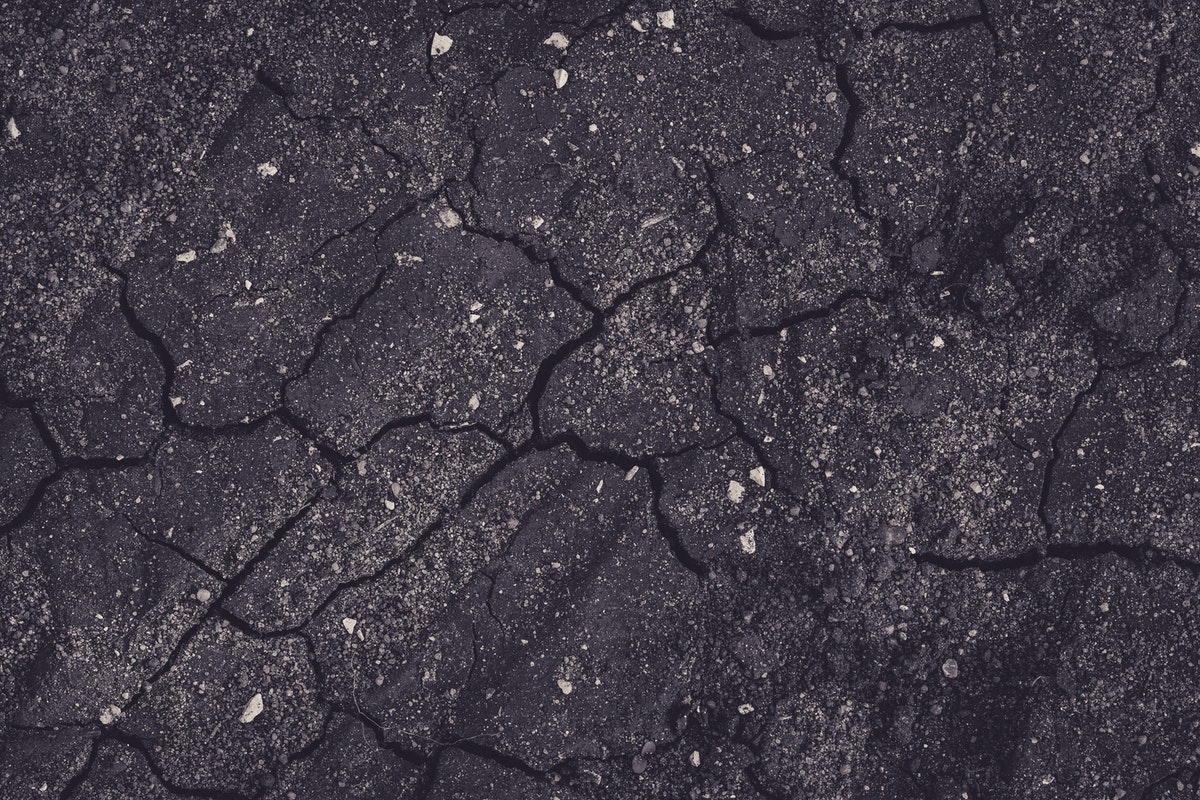 Parking lots and roads that are paved with asphalt will require maintenance to stay in optimal shape over its life. Many people overlook the need for this maintenance, because they only notice when it is in great shape or when it is in extreme disrepair. Our company specializes in asphalt repairs in Orlando will take care of the roads so that you don't have to worry about anything. Businesses, residences, and neighborhoods all use our services to provide quality asphalt ...
When it comes to asphalt paving your driveway, sidewalk, or parking lot, there are likely a lot of things you don't know. That's why you need to trust the professionals at Florida Seal Coating to do your paving in Orlando. We offer a professional, quality, step-by-step asphalt paving services that leave roads and surfaces smooth and ready for traffic, whether it is foot or vehicle. Here are the steps involved in our quality asphalt paving process. Re...
It's time for you to pave your driveway, but now you are debating what material to use. There are pavers, concrete, and asphalt, and all of these options are popular for driveways. Whenever you use asphalt to pave your driveway, you may actually not know that you are also helping the environment. As a company specializing in paving in Orlando, we know the benefits of using asphalt for your paving needs. There are a few environmental benefits to using asphalt for yo...
Driveways, sidewalks, parking lots, roads, patios, and many more surfaces are paved using asphalt. Whenever you are considering whether to use an asphalt or concrete paving service, you should familiarize yourself with the qualities of these two materials. As a company that specialized in asphalt repairs in Orlando, we can assist you with any of your paving needs. There are a few facts you should know about asphalt. Porous Asphalt Drains Well Even thoug...
Installing a hardscape into your yard or business property can be a large investment. Whether you are paving a driveway, parking lot, patio, or sidewalk, you want to trust the best paving company to do the job. When you choose quality paving in Orlando, you will have fewer issues with your hardscape over time. However, how can you be sure that the paving company you choose to work with is experienced, skilled, and trustworthy? Here are a few questions you should ask yo...
Parking lots and roadways can often suffer damage to the asphalt that can result in potholes and cracks. As a business owner, you want to make sure that your parking lot is free of asphalt damage to help keep it in optimal shape. When your asphalt suffers wear and tear, it can become riddled by potholes or cracks. This can cause damage to your customers' vehicles, pedestrian accidents, and potential injuries. Our company offers asphalt repairs and sealcoating in Or...
When you are out driving on the road, you may notice the wear and tear on the roads. This can come in the form of cracks, rock buildup, or unpaved roads. However, the worst road conditions are caused by potholes in the road. This causes you to have to swerve to avoid the pothole, or even worse, to drive right into it. This can cause damage to your tires and bumper. Despite the fact that many drivers hate potholes, they continue to inhibit our driving and cause fr...
Pressure washing the exterior surfaces of your home is a great way to increase its appearance, update its look, and also prolong some of the features of your home. Because there are many benefits to pressure washing your exterior, it is a service that you should invest in each year. Our services range from pressure washing, to sealcoating, to asphalt repairs in Orlando. Our residential clients that have asphalt driveways have trusted us to deliver fantastic pressure washing ...
Are you considering getting a paved driveway but debating whether to go with concrete or asphalt? You should know the advantages of each type of material before you decide which one to use on your driveway. Paving in Orlando can help you with all of your asphalt needs throughout the life of your driveway, from paving to repairs to sealcoating. There are five great reasons why you should consider getting an asphalt driveway for your residence. Enhances Appearance...
Picture this. You are driving down the road, enjoying the Florida sun on your skin and listening to your favorite song on the radio, and then it suddenly hits you. You jump up in your seat and your car bounces around. You've hit a pothole with your tires, and now you're worried you have a flat. Pothole issues run rampant on our roads. Weather exposure degrades the quality of the asphalt, and over time potholes form. These cause issues and headaches ...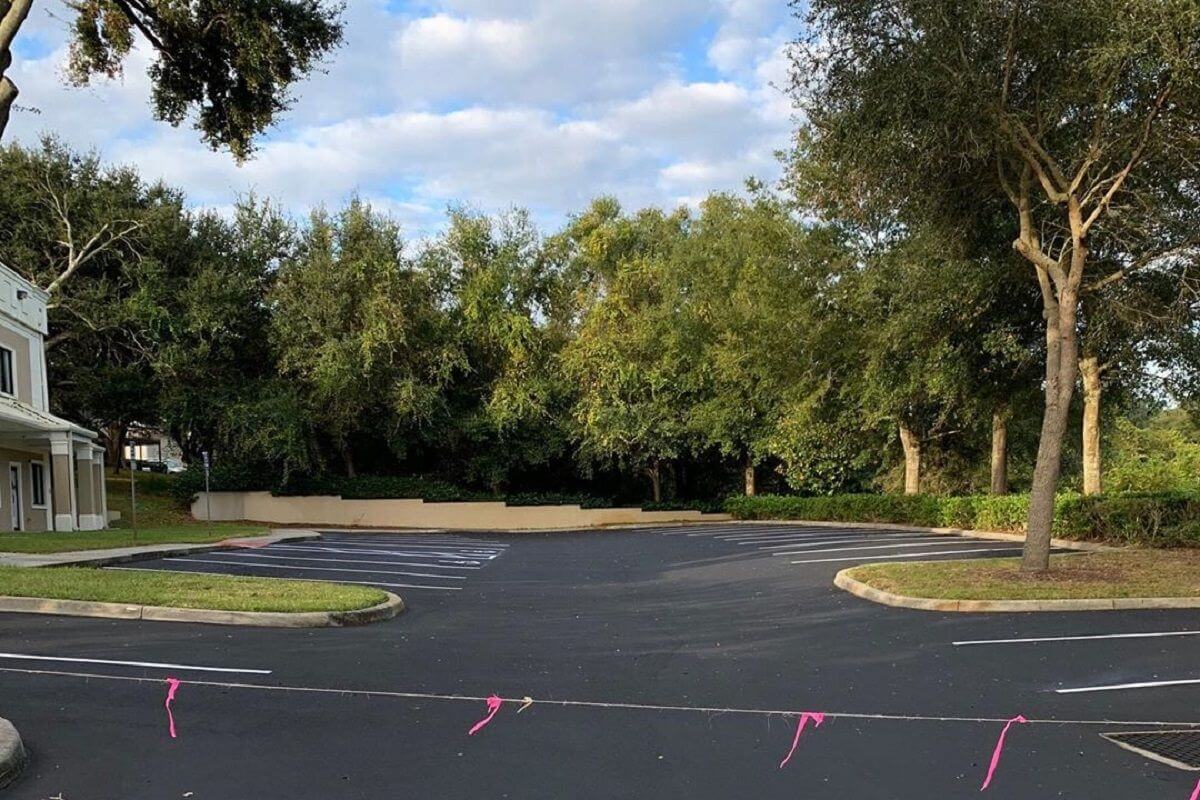 Are you looking to pave the parking lot for your business? Has the traffic on your parking lot completely worn the asphalt in your parking lot? When you are looking for paving solutions for your commercial property, consider hiring Florida Seal Coating for all your needs. We are a trusted company that specializing in seal coating and paving in Orlando, and we strive to provide quality paving services to our central Florida clients. Maximization of Spacing...
So you are almost ready to open your doors for business. First, you need to make sure that your parking lot works efficiently to help customers travel in and out easily. Without easily read directions and flow, customers will likely be deterred from entering your business. In order to avoid the pitfalls of a poorly designed parking lot, we at Florida Seal Coating have a few recommendations for you. As a company specializing in paving in Orlando, we have helped many bus...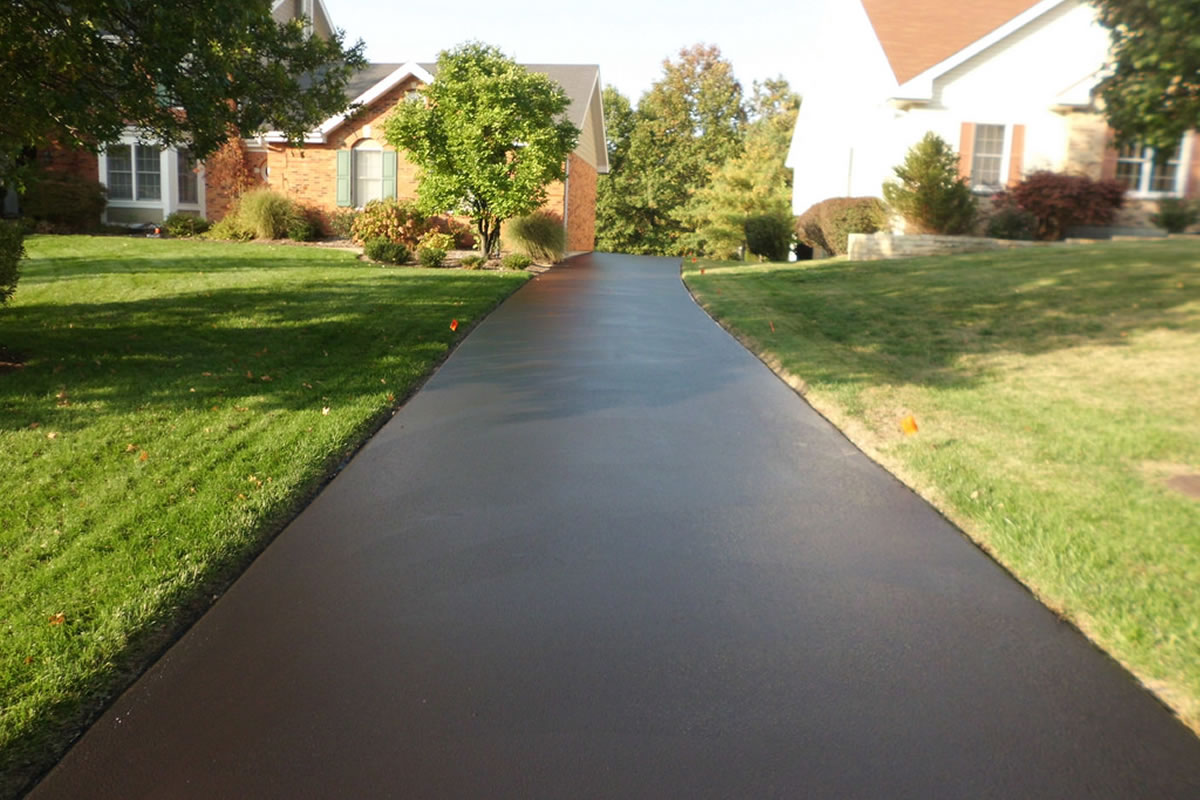 Take a good look at your asphalt driveway. Are there any cracks? Are there any stains or spills? Is the color fading? If you can answer yes to any of these questions, it is probably time for you to add another layer of sealcoating. At Florida Seal Coating, we offer seal coating in Orlando that helps maintain and restore many of our client's asphalt surfaces and prolong their lifespans. We recommend that our commercial and residential customers regularly...
Since the passage of the American with Disability Acts, your parking lot and entrance must be accessible. Many businesses fail to meet this obligation. Before you start your next commercial paving in Orlando project is a great time to make sure that you comply. You can face hefty fines for being out of compliance, and you may be losing part of your customer base. Required Spaces You are required to provide accessible parking in each of your parking areas. Consider...
While it is obvious that your asphalt does not talk in words that you can hear, it may be screaming for attention based on its current condition. Therefore, if you are a business owner or manager in Orlando, learn what your asphalt areas would be telling you if it could talk. Potholes If potholes fill your asphalt driveway or parking lot, then it may be trying to tell you about several different issues. It may be trying to tell you that the pavement mixture used w...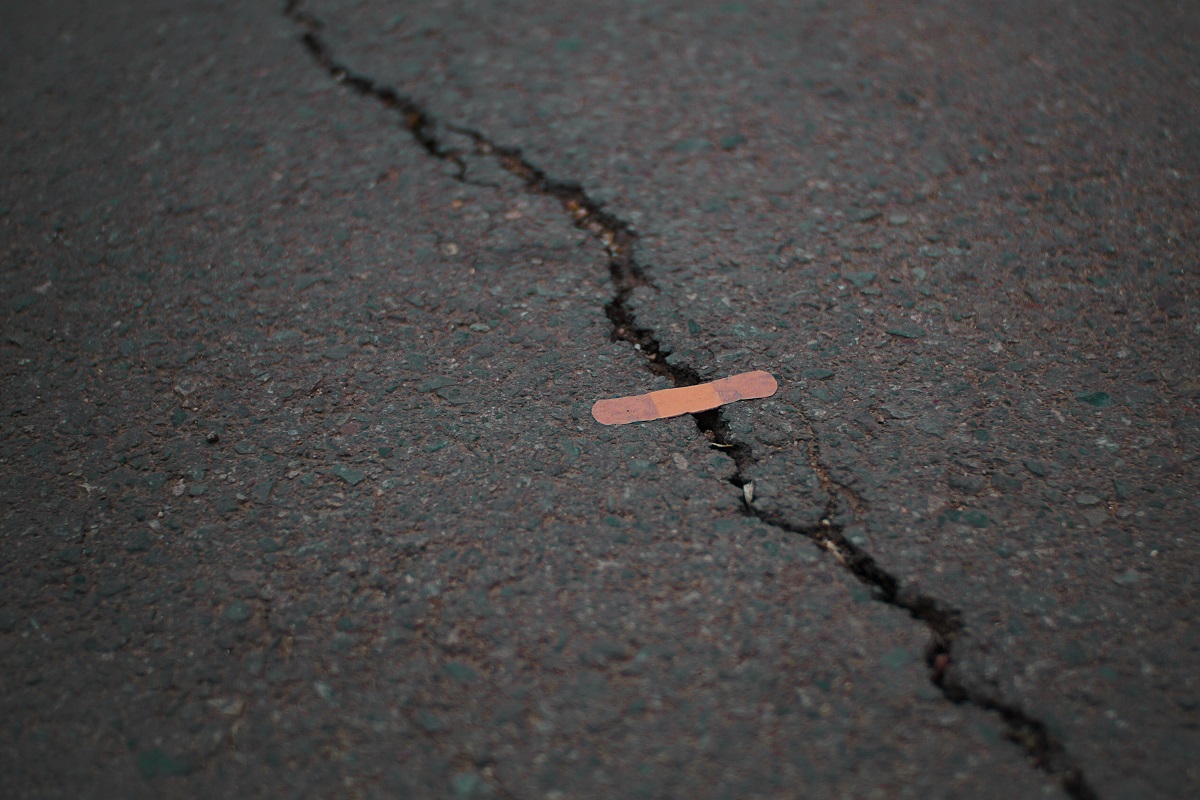 Why Do Cracks Form in Asphalt? There are many reasons that cracks form in asphalt. Understanding the reason why they form can help you prevent them from reappearing quickly. While you may need to have new pavement laid this time, asphalt repairs in Orlando may be corrected with Hot Crack Sealant if taken care of when they are small. Learning the reason that your asphalt is cracking gives you important clues about the best way to fix it. Fatigue Cracking ...
Many different things can asphalt pavement to crack, become distorted, or look like it is wearing out. Before you pay someone, like Florida Sealcoating LLC, to pour new asphalt, it is essential to take the time to identify the cause because stopping the reason. This process can help your new pavement last longer. Cracks If the main reason that you are paving your parking lot, driveway, or other area is beacuse of cracks. Then, sealcoating and Hot Crack Sealing may ...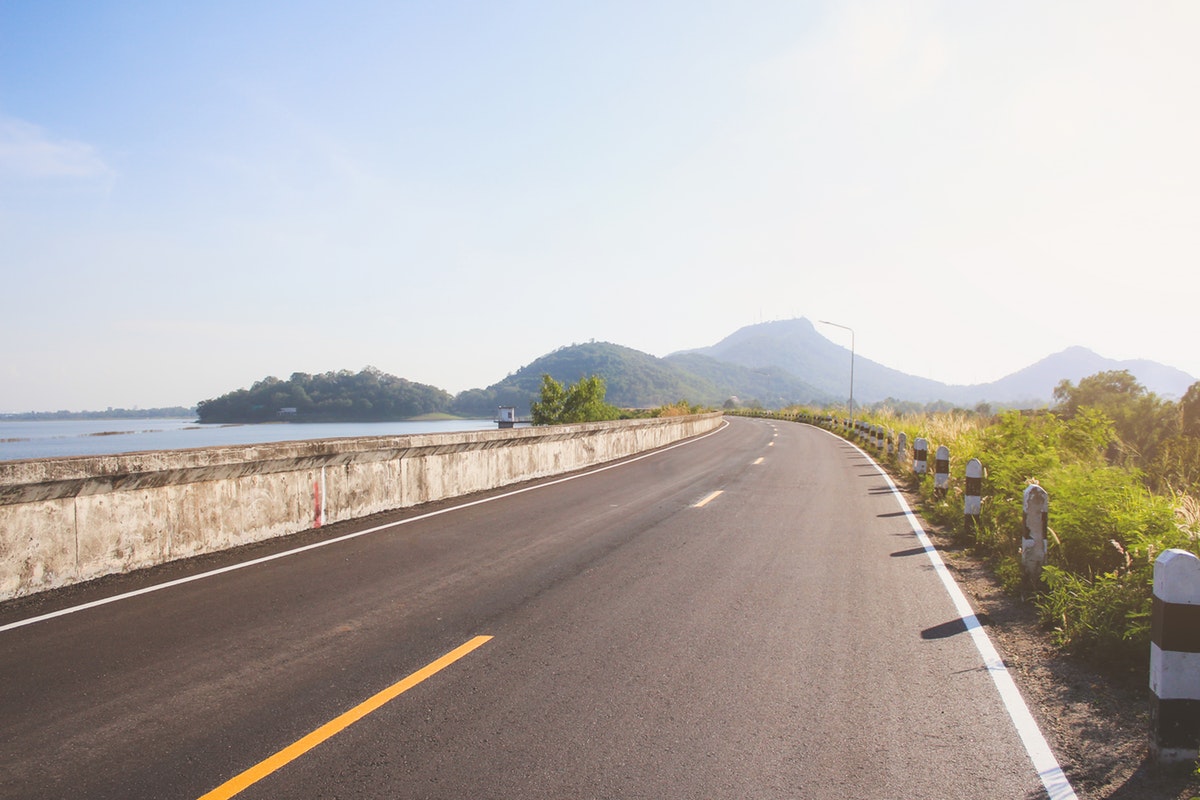 All sealcoating consists of four essential components. Most of it is a binder that protects the asphalt. The binder also gives sealcoating its beautiful color and helps it bond to the pavement underneath. Another critical component is the filler and clay. This part of the mixture helps improve the strength of the sealcoating. The third part of every sealcoating combination is water as it is the medium that keeps all the other components stable and allows workers to put the sealcoating down sm...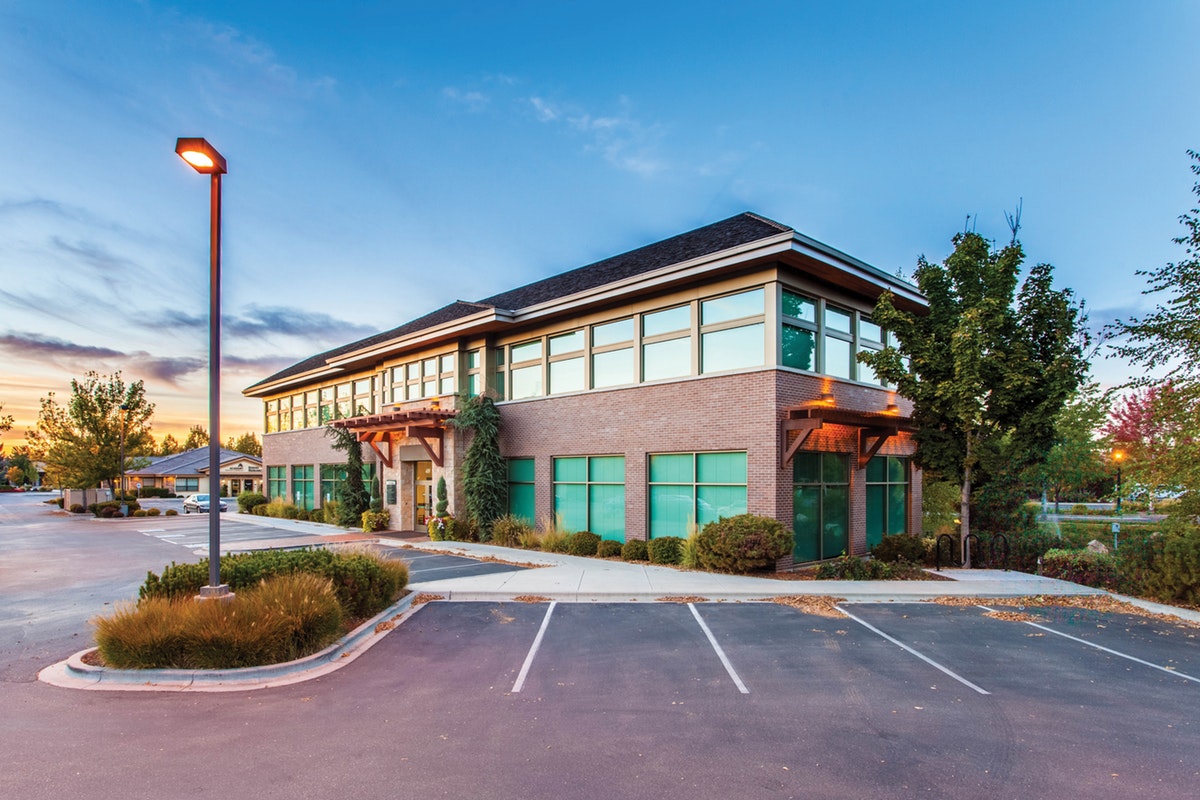 Recent statistics show that the price of commercial real estate in Orlando continues to climb. As of June 16, 2019, the average asking price for office real estate in the city was $177.92 per square foot, and the average asking price for industrial real estate was $92.08. The average asking price for retail space in the city was $216.77. Rent prices continue to climb as commercial real estate continues to rise. Therefore, if you are thinking of selling your commercial property or renting...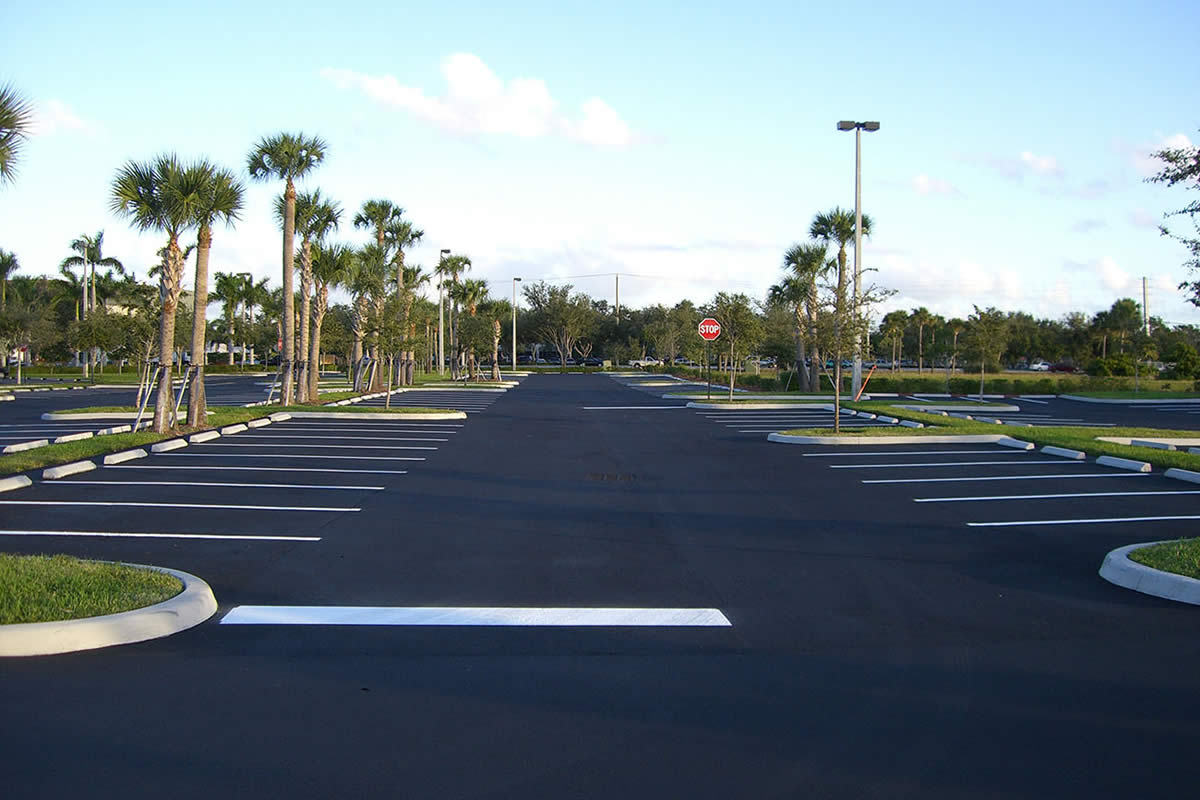 If you have been talking to an expert in sealcoating in Orlando, and they have suggested using sealcoating with additives in it, then you may be wondering if you are being upsold or being told the truth. It is true that using sealcoating with additives will increase the cost of the project, but the cost of these additives may very well be worth it. Here are some facts you may want to consider. What are Sealcoating Additives? There are at least five different types of add...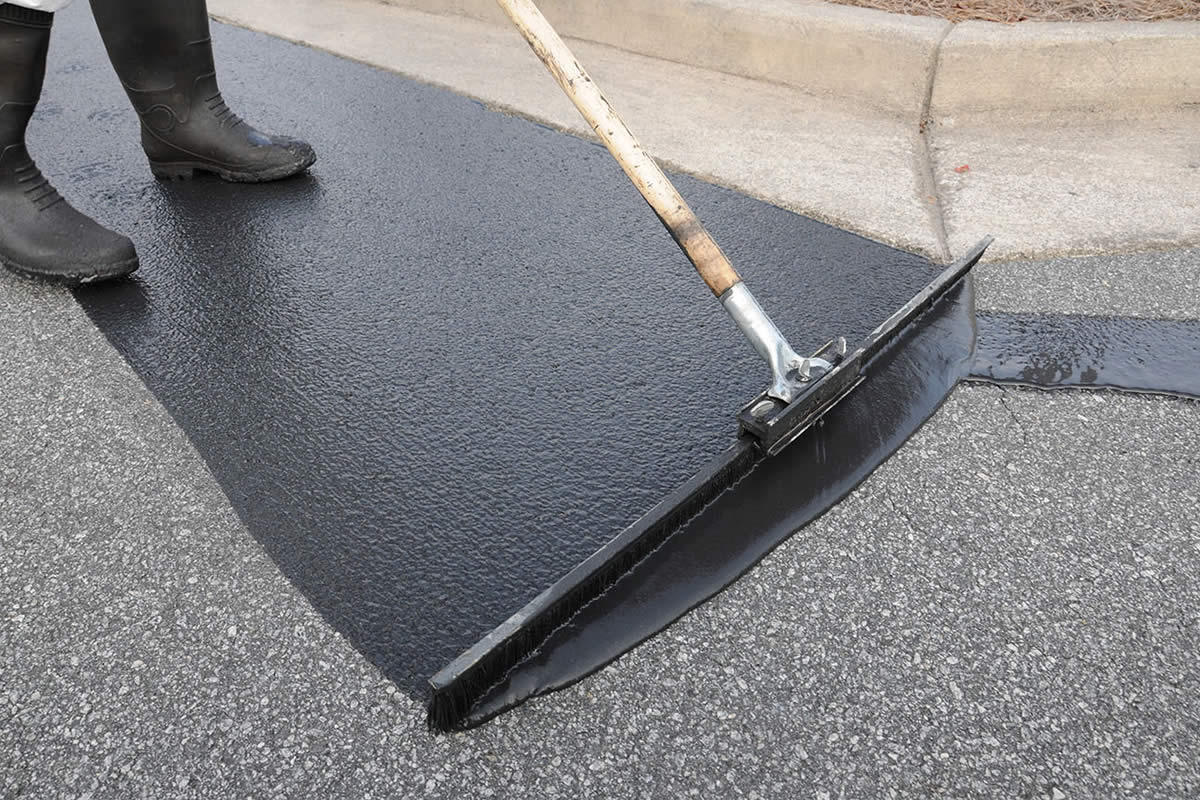 Sealcoating is a thin liquid coat that is applied to the top of asphalt. It can help protect it from the sun like suntan lotion protects your body. It also can help keep minor cracks and imperfections from getting worse like a good lotion does for your skin. It can also help water runoff asphalt surfaces so that customers do not slip on your wet parking lot. Here are some more facts about sealcoating that you may not know. Sealcoating Makes Asphalt Last Longer Sealcoatin...
If you are a commercial building owner, then you may wonder what happens to your parking lot when it rains. As you have probably noticed, periods of intense rain followed by periods of dry, leaves your parking lot in rough condition. Here is what happens to asphalt when it rains. Bonds Weaken Between Asphalt Binder and Aggregate Your pavement is made up of multiple layers. When it rains, water manages to seep in between layers causing stress. Over time, your pavement sta...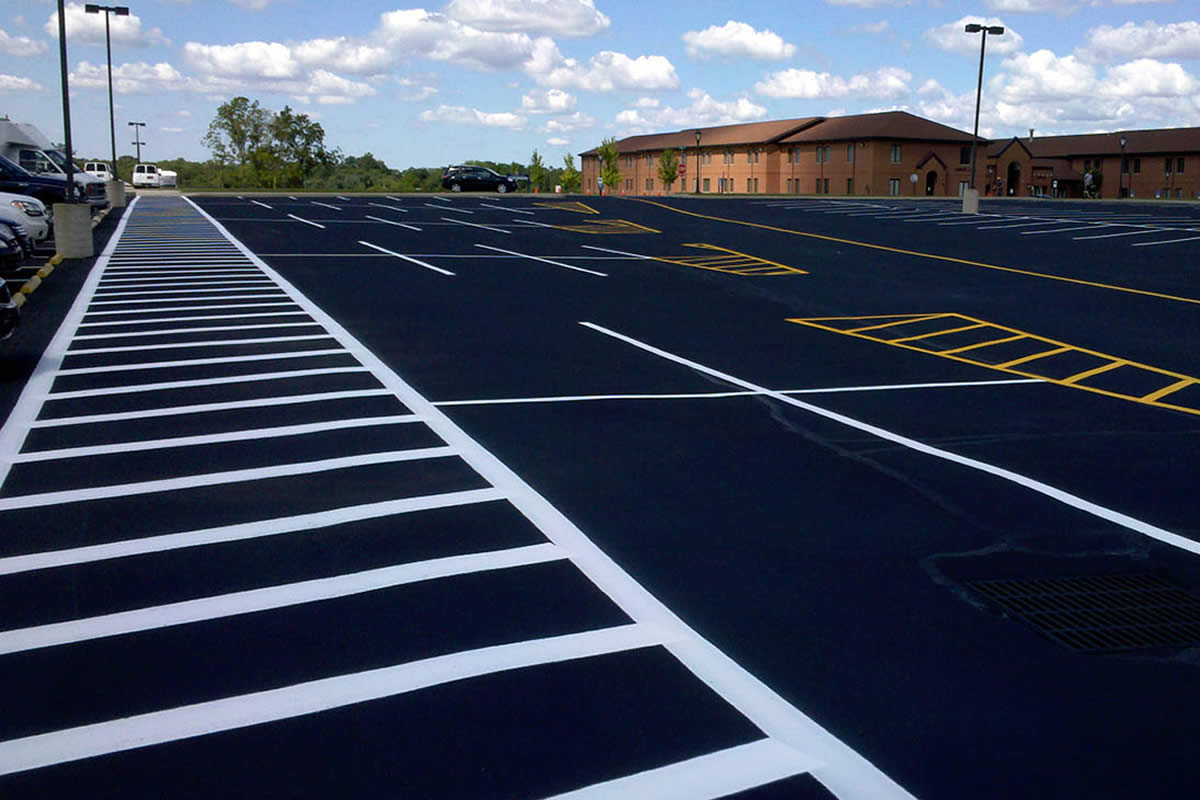 If you are thinking about having your driveway seal coated, then it can be difficult to choose the right person to complete the job. Here are some questions and the answers you want to hear after asking them. Do You Have any Reviews? Companies doing sealcoating in Florida should encourage you to find out more about them. They may point you to Google reviews or Facebook reviews. They may also offer to let you read reviews written about their customers and saved in a file....
There are many reasons that you need to consider sealcoating in Orlando. It fills in small cracks in your driveway or parking lot so that you do not have to deal with larger issues. It also makes the asphalt look new adding curb appeal to your home or business. Sealcoating makes lines appear bolder helping drivers navigate the space in a safer manner. It also helps to make the area easier to clean. Finally, it is harder for the sun's rays to penetrate through sealcoating. Spring is the ...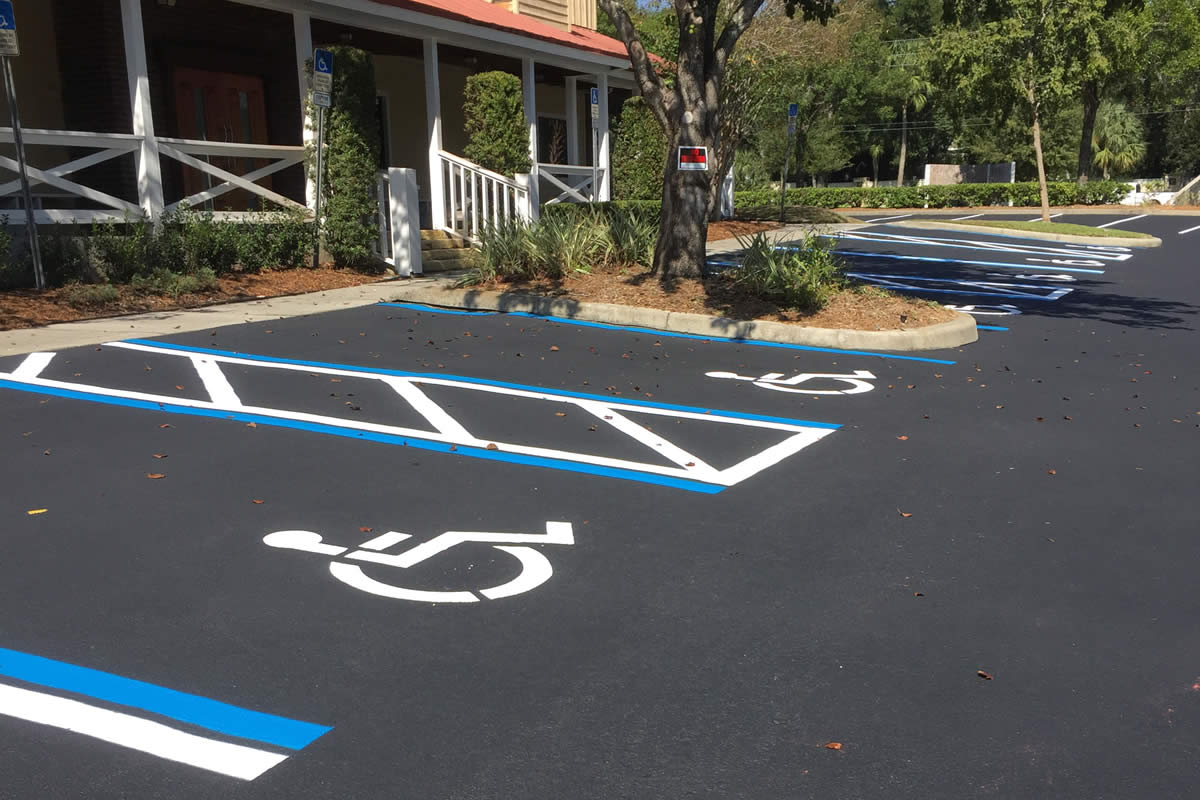 While it will never be possible to prevent all slip and fall injuries in your employee parking lot, being proactive can help prevent most of these injuries. When an employee is injured in the parking area, you may be held liable under workman compensation laws. Learn how to make your parking lot a safer place for your employees. What Are Common Hazards Found in Parking Lots? There are many types of common hazards found in employee parking lots. Asphalt and other parking ...
You never get a second chance to make a first impression, so make sure that the outside of your commercial establishment lets customers know that you are so glad that they chose to stop at your business. Making a great impression requires you to stay on top of some stuff that many businesses often overlook to serve customers once they get in the door. Spring is the perfect time to step back and reevaluate what customers may be noticing as soon as they arrive. Clean Your ...
Damaged asphalt can bring a lot of frustrations and trouble. Those living in the Midwest will be quite familiar with the troubles of damaged asphalt. You should be aware of the fact that a lot of things goes into sealcoating in Orlando. Apart from spending money, you will definitely spend some time planning and monitoring the process of sealcoating your parkway. There are some factors that could damage your asphalt. A major factor that has a pronounced effect is the harsh and unpred...
Sealcoating a Parking lot may be quite difficult, but it worth the stress. Sealcoating in Orlando comes with lots of advantages that justify the hassle involved. The contractors must amend the blemishes in the asphalt surface for effecting sealcoating. These blemishes can interfere negatively with the new surface coating. This is the process involved in preparing a surface for sealcoating in Orlando. Adequate preparation is needed for the success of any sealcoating operation. Here are some gr...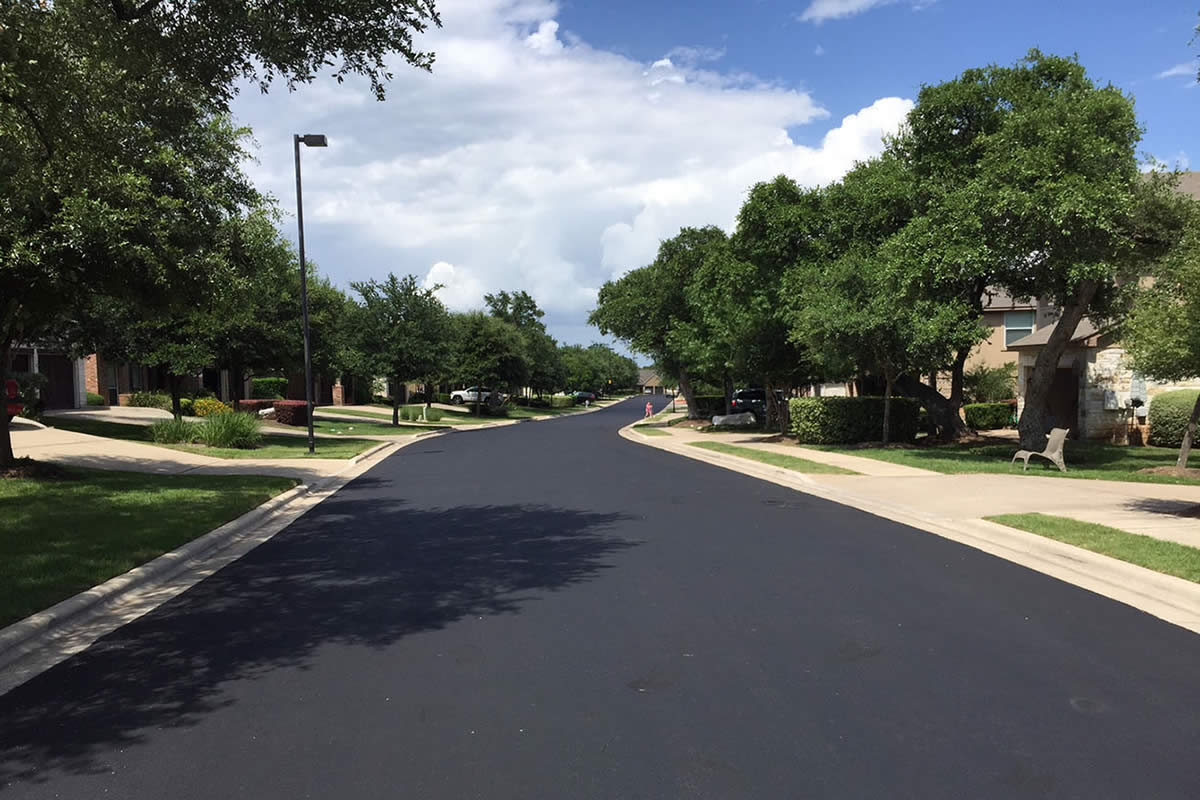 When people arrive to visit you or simply drive by in the street, one of the first things that they see is your driveway floor. This represents a large part of the overall curb appeal of your home and you should go out of your way to make sure that it looks as good as possible. Remember that first impressions are everything and you do not want a first-time visitor to get off on the wrong foot. If your driveway is badly stained, you should think about surfacing it. The driveway floor...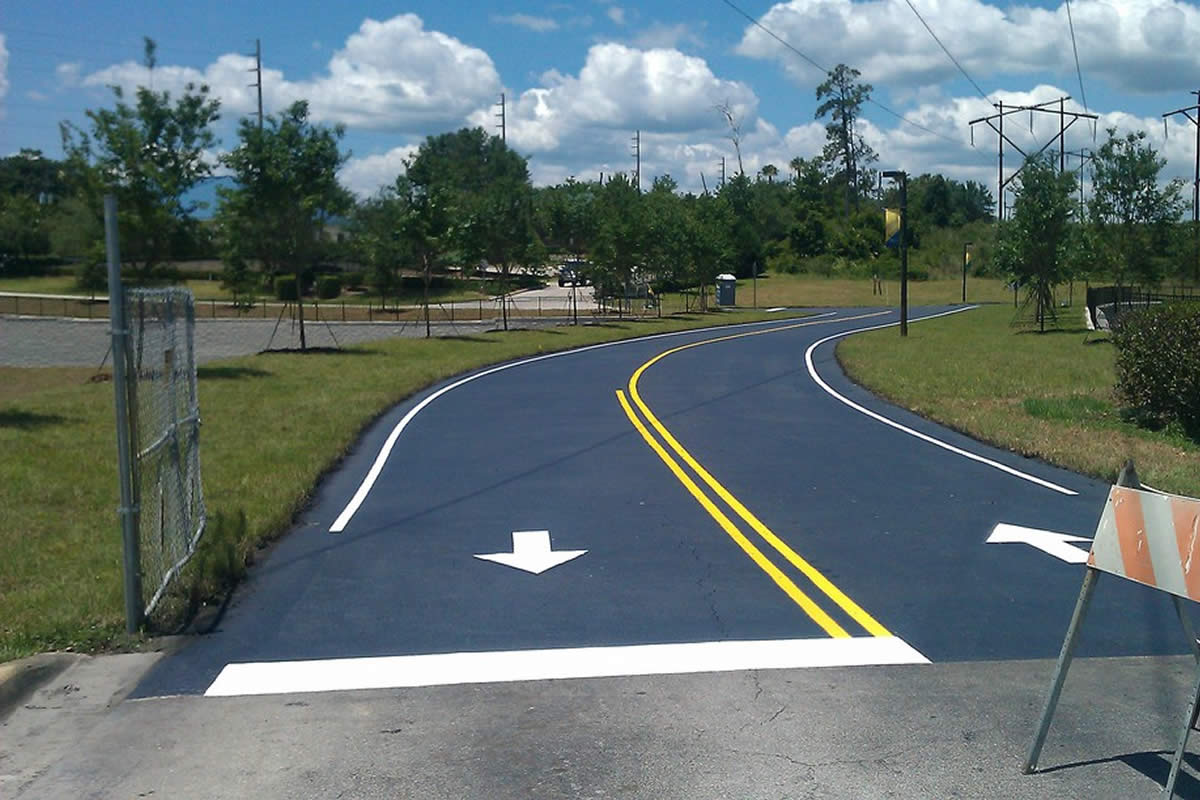 An effective sealcoating has a lot of positive effects on a pavement. Pavements are exposed to nature all day long including water, UV rays, wear and tear. One of the benefits of sealcoating is that it prevents UV rays from penetrating the pavement which causes damage. Moreover, it keeps many chemicals (that encourage degradation) away from the pavement. Isn't this quite a substantial reason to incorporate such coats on your pavement? These types of coatings help the pavement en...
Asphalt is a durable and smooth material that is used to cover roads where thousands of vehicles with varying sizes ply. Asphalt is an all-round solution for roads, pavements, tarmacs and parking lots. Without asphalt, road transportation would not be convenient as it is today and there is no denying the fact that even drivers love asphalt. A well-maintained asphalt pavement can offer lots of benefits, and this is where sealcoating in Orlando comes in. But we will not be talking about the mai...
Winter is here, and while we try as much as possible to stay indoors all through the day to avoid the cold, our parking lots and driveways do not have that option. They are fated to bear the conditions without as much as a steaming cup of tea to keep them warm. Of course, you cannot pick up your parking lot and take it inside every time a storm comes, you can, however, follow some tips to protect it from the effects of winter such as Sealcoating in Orlando. Check out some of the other things ...
Did you recently lay asphalt on your driveway or parking lot and you are looking for a way to make it last long? An asphalt pavement, if professionally done with quality materials, can last for a long time. Usually, the lifespan of an asphalt pavement is mainly affected by factors like freeze cycles and the type of soil under the base stone. In areas where there is little or no freeze/thaw, asphalt pavement lasts longer. Florida Sealcoating recommends that you stay on top of the upk...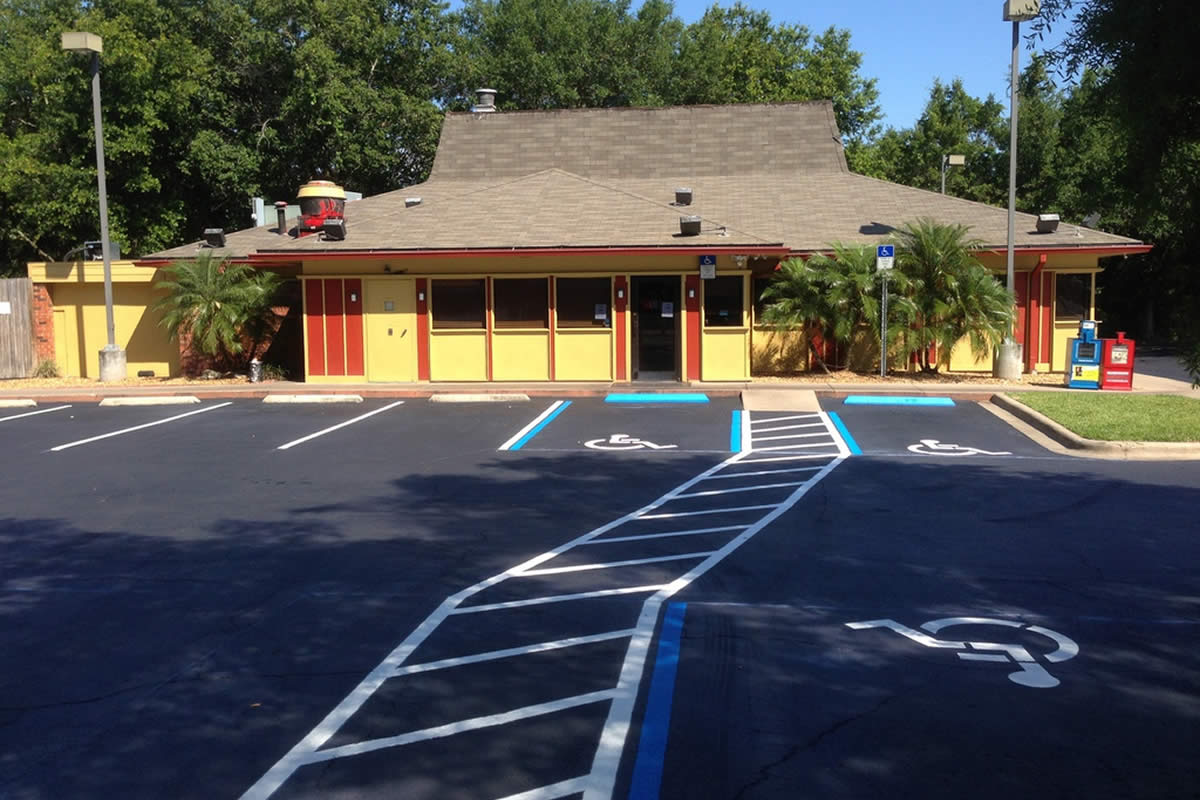 Consistently and regularly maintaining a property's pavement goes a long way in improving the visual and curb appeal of the property. Not just that, it also helps make the parking lot last longer. By being proactive about maintenance, property managers are saved a lot of expenses in repairs and liabilities. The time taken to repair a pavement can affect the flow of business which is why maintenance measures like sealcoating in Orlando should be carried out regularly. The moment you noti...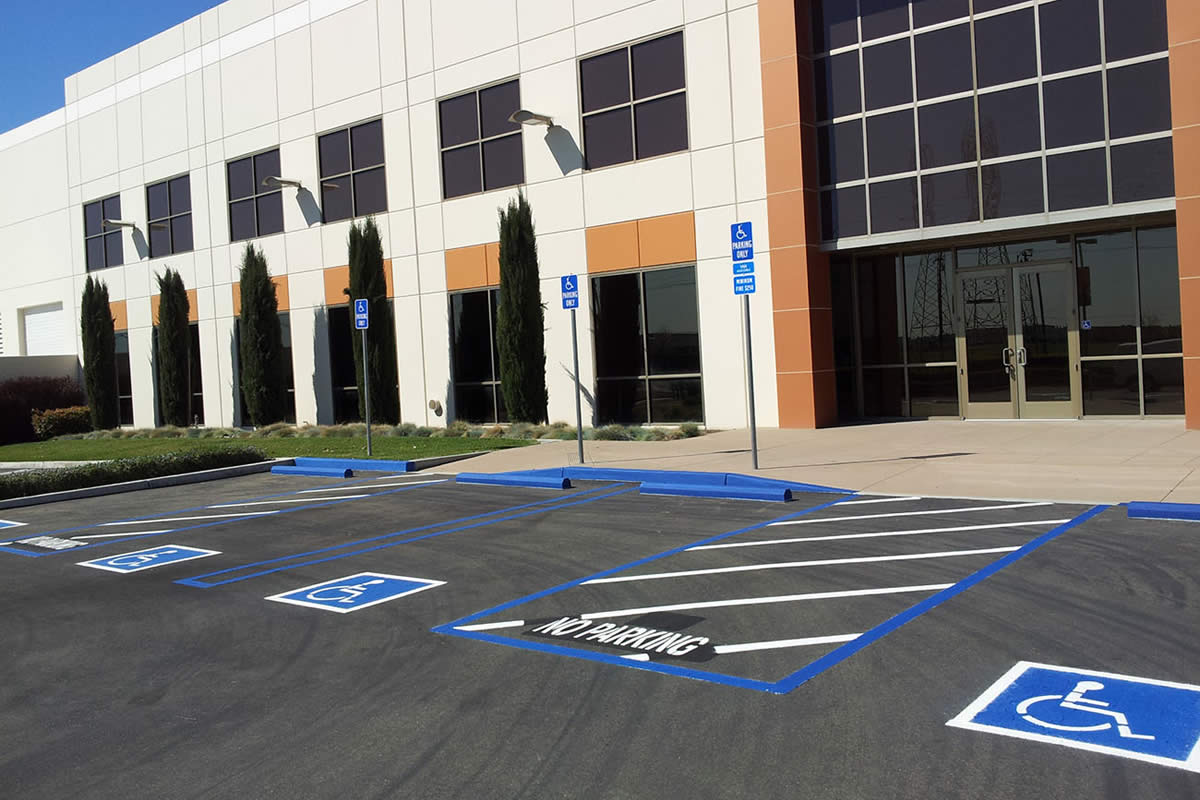 A lot of companies in Orlando lack the knowledge of how the environment affects the appearance of their parking lot. This is not something most owners consider important, but what they don't realize is that environmental factors like the sun, rain, wind, and debris negatively impacts the way the parking lot looks over time. Unfortunately, many people don't care about how their parking lot looks as long as there is adequate space for their customers to park. However, sufficient space...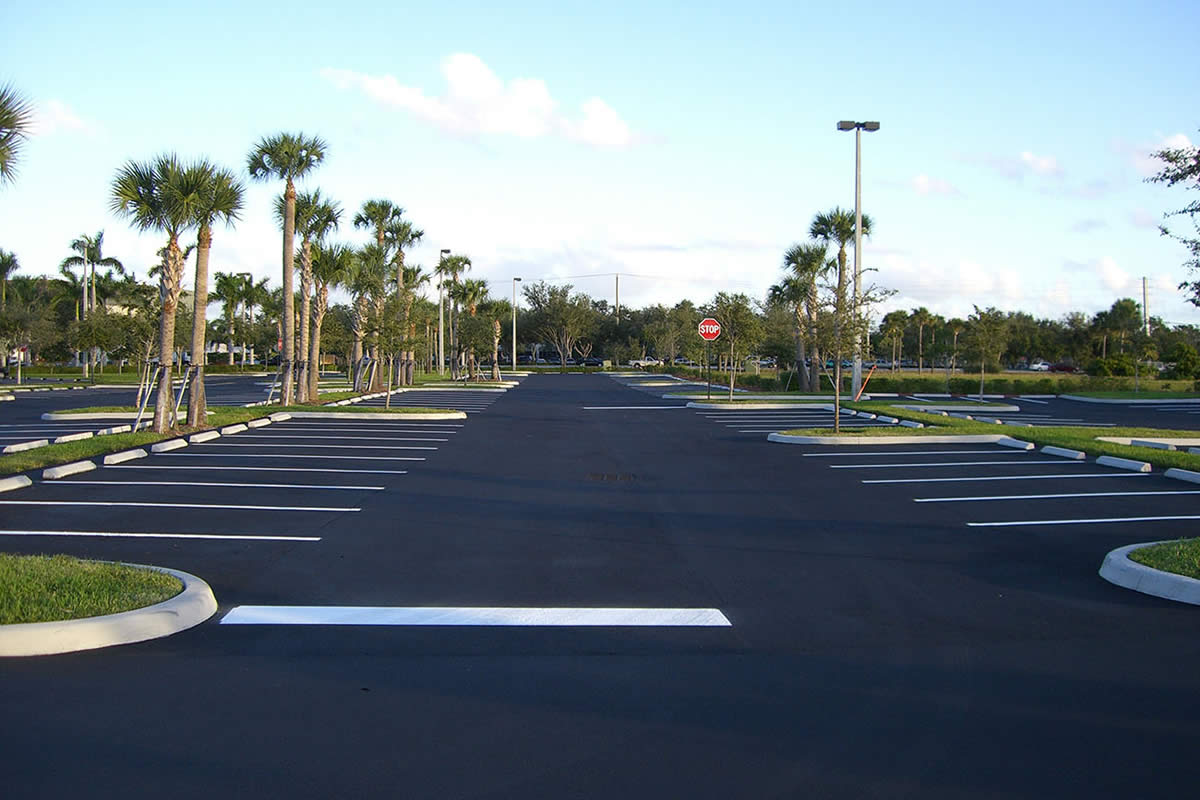 A parking lot made with asphalt can last somewhere between twenty and thirty years, but if the proper maintenance and protection measures are not taken, it can deteriorate within a much shorter time. The sun and heavy rain in Florida are enough to cause damage to asphalt pavement within a short time. This is why sealcoating is recommended for your parking lot every two to three years. Sealcoating in Orlando keeps your parking lot protected After some time, asphalt paveme...